South Africa-based Edcon struggles amid Covid-19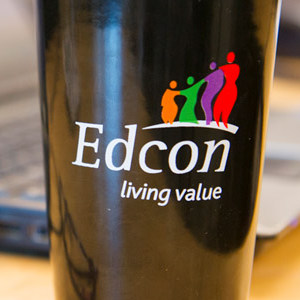 The clothing, footwear and textiles retailer said it won't be able to pay suppliers and may not be able to re-open at the end of the 3-week national shutdown to fight the coronavirus spread
The South African-based retailer is facing a hard situation, especially as "the status of national disaster" was declared by the President Cyril Ramaphosa. Edcon confirmed its like-for-like sales have dropped 45% since the statement less than two weeks ago, with March revenue being approximately 400 million rand (22 million US dollars) below the retailer's forecasts.
The South Africa President has ordered a 21-day lockdown to try to contain the spread of the coronavirus as the number of cases continues to increase. Essential services such as groceries, pharmacies, banks and gas stations will remain open, but Edcon's 1 100 stores will close, and "Edcon is projecting to lose a further 800 million rand (44 million US dollars) in turnover during the 21 days of lockdown, resulting in an additional significant shortage of cash by end of April".

"The failure to meet the March sales targets, and the expected drop in collections of the debtor's book, will mean that the business only has sufficient liquidity to pay salaries, which it deems a priority during these extremely uncertain times. As a result, Edcon is unable to honour any other accounts payable during this period", Chief Executive Officer Grant Pattison commented.

Edcon is holding talks with government to explore the options available for a company employing over 14 000 permanent employees and a further 25 000 temporary staff: "We will be working closely with Government and other stakeholders to understand what sort of assistance they can provide to us and will confirm with our various stakeholders once decisions have been made", concluded Pattison.
About Edcon
Edcon (Pty) Ltd is a leading clothing, footwear and textiles (CFT) retailing group in South Africa trading through a range of retail formats. The first Edgars store was opened on 6 September 1929 in Joubert Street, Johannesburg by Eli Ross. The business has the two major divisions:

- Department Stores Division constituted by Edgars; Edgars Zimbabwe; CNA (the only one not related to fashion, but to stationary); Discount/Jet; and Red Square;
- Discount Division including Jet, which operates in Botswana, Lesotho, Namibia, South Africa, Swaziland, Zambia and which covers Jet Mart and Jet Shoes.