Revenue growth continues at Ferragamo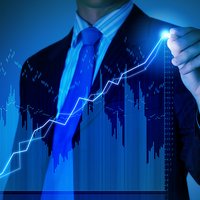 Preliminary results for the financial year 2014 indicate a 5.9% increase in revenue reaching
1 332 million euros

As of the 31st of December 2014, the
Salvatore Ferragamo Group
has posted total revenue of 1 332 million euros, a 5.9% increase at current exchange rates (+9.3% in quarter four) over the 1 258 million euros registered in the previous financial year. Revenue growth at constant exchange rates amounted to 6.5% (+7.7% in quarter four).
The Asia Pacific area confirmed itself as the group's top market in terms of revenue generated, representing 37% of the total in Financial Year 2014, up by over 5% (+7% in the fourth quarter), despite the "tensions registered in Hong Kong in the last part of the year". To this performance much contributed the retail channel in China, growing by 18% during financial year 2014 (compared to similar period in 2013).
Revenue in Europe increased by 9%, compared to the same period in 2013 (growth of 14% in the last quarter of the financial year 2014), despite the ongoing geopolitical tensions negatively impacting the global tourism flows, and the continuing negative economic situation. The North America area had an increase in revenue of 5% in FY2014 (+2% in 4Q 2014, despite the difficult comparison base of +11% growth in similar period in 2013). Revenue in the Japanese market grew by 4% in FY 2014 (+6% in 4Q 2014). A deterioration of the Japanese currency impacted negatively the results in current exchange rates within this area, with revenue registering a 4% decrease. A solid performance in Central and South America resulted in an increase of 14% in FY2014 (+17% in quarter four).
Among the product categories, two categories deserve to be highlighted: handbags and leather accessories (+13%) and footwear (+5%), which together represent 78% of the group's total turnover. Fragrances, accelerated in the fourth quarter (+23%), reaching an increase of over 5% in the entire financial year.
As of the end of the year 2014, the
Salvatore Ferragamo Group
's Retail network included 373 Directly Operated Stores (DOS), and the Wholesale and Travel Retail channel included 270 Third Party Operated Stores (TPOS). The group is also present in major Department Stores and high-end multi-brand Specialty Stores.
Last financial year, the Retail distribution channel posted consolidated revenue up by about 5% (+6% in the fourth quarter) compared to the same period in 2013. The Wholesale channel delivered in FY 2014 a growth of 10% (+12% in the fourth quarter), driven mainly by the strong performance of the Travel Retail channel.
For more information about Salvatore Ferragamo please visit the
company's website
.