Salvatore Ferragamo with revenue growth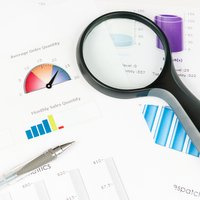 As of the end of September the group has posted total revenue of 957 million euros, with a 5% increase at current exchange rates. Revenues growth at constant exchange rates has reached 6%

During the third quarter total revenue grew 3%, both at current and constant exchange rates, from 290 million euros to 298 million euros. For the nine months period ended ont he 30rd September, the group posted total revenue of 957 million Euros, with a 5% increase at current exchange rates, over the 915 million Euros recorded in 9M 2013 (that had already increased 10, compared to similar period in 2012).

In terms of geographic distribution, the Asia Pacific area is still the group's top market in terms of revenue generation, increasing by 5% during the first nine months in 2014 and by 3% in the third quarter (over the 13% increase already registered in 3Q 2013). According to the group, the major contribution came, once more, from the retail channel in China, which recorded a revenue growth of 16% in the first nine months of the year. Europe registered an increase in revenue of 7% in the nine months period and 3% in the third quarter, penalized by the enduring difficult economic situation and the ongoing geopolitical tensions, which negatively impacted the global tourist flows. North America recorded revenue increase of 7% in the first nine months of 2014 and of 5% in the third quarter. The Japanese market increased 3% in the first nine months of the year (-4% in quarter three).

As of the 30th of September 2014, the group's retail network could count on 362 directly operated stores (DOS), while the Wholesale and Travel Retail channel included 275 third party operated stores (TPOS), as well as presence in department stores and high-level multi-brand specialty stores.

So far in 2014 the retail distribution channel posted consolidated revenue up by 4% (+2% in Q3); the wholesale and travel retail channel marked a 10% increase in the year and 4% increase in Q3.

Among the product categories, it is especially worth highlighting the increase of handbags and leather accessories (+13%) and of footwear (+5%), which together represent over 78% of the group's total turnover.

Ferragamo's net profit for the nine months period reached 110 million Euros, as compared to 112 million Euros similar period in 2013, down 3%, but increasing 10% excluding the capital gain deriving from the disposal of the participation in ZeFer.