Ferragamo announces 2013 results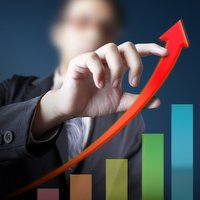 Italy based luxury business Salvatore Ferragamo posted a 42.5% increase in its annual net profit, reaching 150.5 million euros in 2013.

The group's
total revenue
grew from 1.153 million euros in 2012 to 1.258 million euros in 2013,
up by 9.1%
at current exchange rates and by 10.6% at constant rates vs 2012. Looking into the revenue distribution by product, shoes represented 43.2% of total revenue (consolidating a stable share - 43.9% in 2012) and leather goods and handbags followed with 33.3% share (increasing from 31.2% in 2012). In terms of the revenue geographical distribution,
Asia Pacific continues to be the main region for the group
, generating 466.5 million euros in revenue in 2013, which represents 37.1% of total revenue, and an 11.0% increase from 420.3 million euros in 2012. Europe and North America, with shares of 25.9% and 23.1%, respectively, are the second and third most important regions for revenue formation. All regions presented two digits' growth between 2012 and 2013 (at current and constant exchange rates), apart from Japan, with a decline of 13.5% in current exchange rates and small 0.7% growth in constant rates.
Ferragamo
says the luxury business outperformed the general industrial trend in 2013 despite the contraction in the second semester of the year. Unstable geopolitical scenarios, controversial news from China and severe weather conditions explain the deterioration in the second part of the year, according to the group, who believes travel retail has good growth potential in Asia, Middle East and the US.
Salvatore Ferragamo S.p.A
., founded in 1927, is the parent company of the Ferragamo Group, a key player in the luxury goods industry. The group focuses on the creation, manufacture and sale of footwear, leather goods, clothing, silk products, other accessories and perfumes, eyewear and watches. With an extensive network of more than 600 single-brand stores - 338 directly operated stores (DOS) and 268 third-party operated stores or spaces (TPOS), as per 2012 numbers-, complemented by its presence in high-level multi-brand department stores and specialty stores, Ferragamo can be found in Italy and in over 90 countries across the European, American and Asian markets.
For more information about Salvatore Ferragamo please visit the
company's website
.