Register to continue reading for free
Retail Re-opening: New Shopping Experience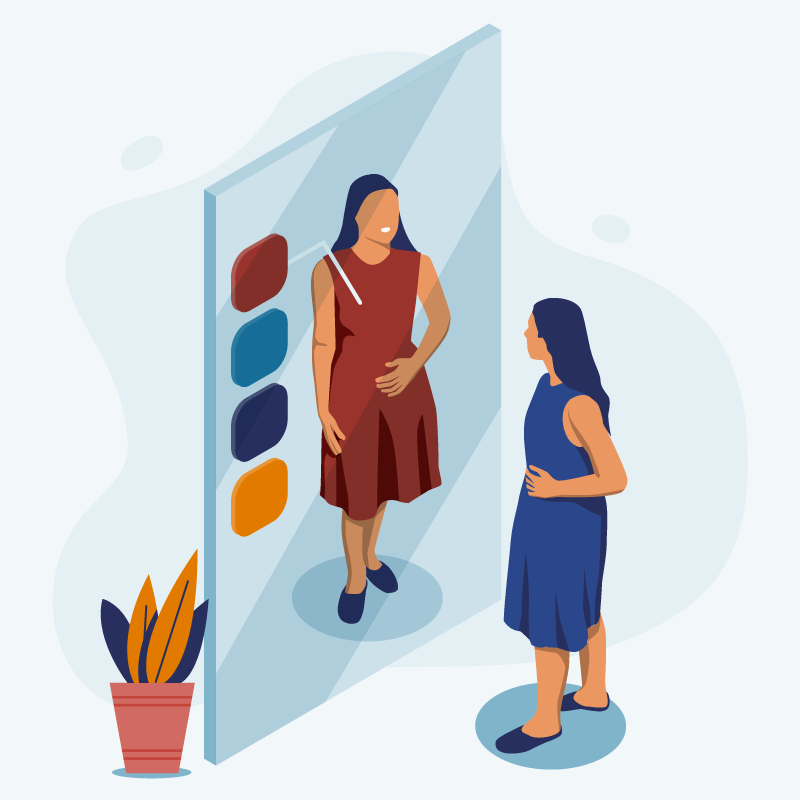 Fashion retailers are facing new challenges over the shopping experience. After reopening, it is likely that customers will not be as willing to touch the products they are buying as they were before or feel safe trying on clothes and shoes in fitting rooms
As this new shopping experience is all about reducing physical contact, it is the time for virtual fitting solutions, self-checkout options and cashless payments to become disseminated.

Although some of these solutions are not affordable to every small business and even large retailers are still running experiments in this domain, others have already been underway and are becoming a global trend.


Invest in virtual fitting solutions

These solutions allow consumers to see how clothes and accessories will look like on them without the need for physically trying them on. Unfortunately, these technologies are only affordable for a very specific segment of the market and, even for them, they are still in an early phase of implementation.
Consider implementing booking systems
Customers could book a fitting room, sterilized between visits, and enjoy a customized shopping experience. Of course, this is most likely an option for luxury brands, many of which already have private shopping suites in their facilities.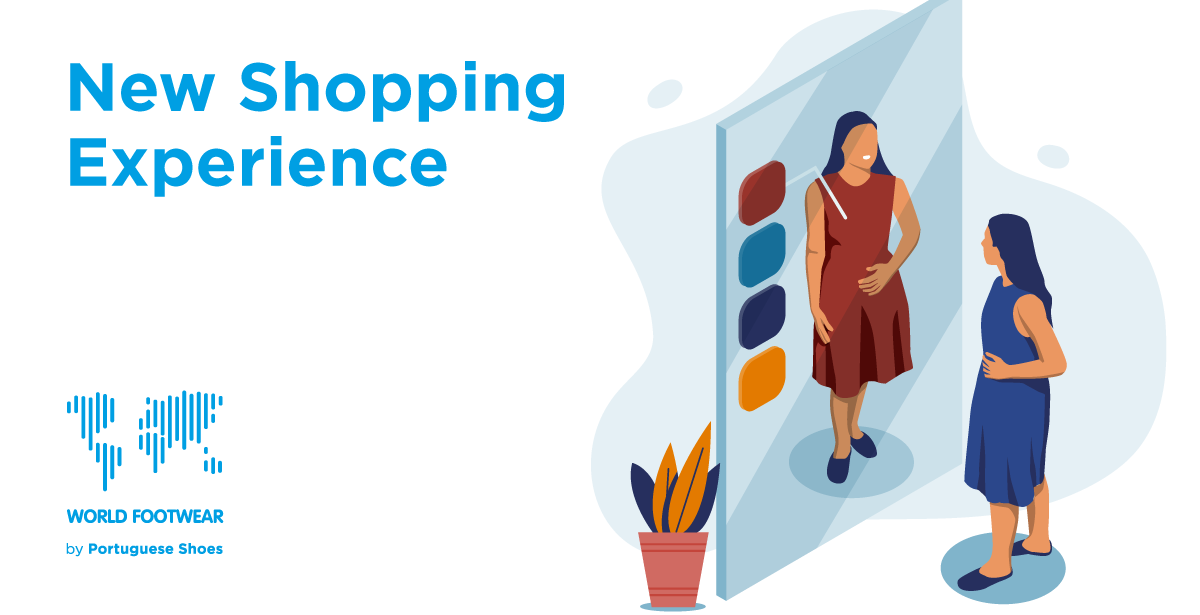 Limit access to fitting rooms
For fast fashion brands, working with low markups, the costs of implementing a booking system strategy would be difficult to compensate. These may decide to close fitting rooms for a while or to limit access to ensure proper cleaning between visits.
Ensure proper monitoring
In large stores, use voice warnings to keep customers aware of the need for social distancing, avoiding the concentration of two or

more people in the same aisle.

Consider implementing self-checkout systems

Self-checkout options, most commonly seen in food retail, have already arrived at fashion stores, and even high-fashion brands are adhering to this technology. These solutions are becoming increasingly popular among brand managers and consumers and the need for social distancing may constitute the perfect opportunity for their implementation to become a generalized trend.
Give preference to contactless payments
Contactless payments are already very popular worldwide. In response to the current pandemic, these payment options should be prioritized.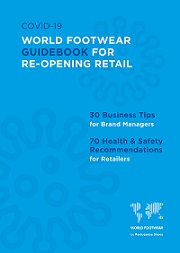 About the World Footwear Guidebook for Re-opening Retail
In this new prospect we are all living the World Footwear has prepared a Guidebook to support retailers and brand managers in this prospect by providing
30 business tips
and
70 health and safety recommendations
that might be useful in the return to their activities. Trends and Business Tips focus on Inventory; New Shopping Experience; Comfort at Home; Buy Less, Buy Better; Supply Chain: From Global to Local; All Together: Cooperation to Thrive and Digital Presence. Health and Safety Recommendations cover: Re-opening the Store; Access and Circulation in the Store; Social Distancing; Spaces; Individual Protection Measures; Ventilation; Cleaning and Disinfection; Payments; Orders and Mail; Returns, Exchanges and Repairs; Other Considerations in Store; E-commerce and Online Presence and Employees.
You can download the complete report below by logging in or creating a free of charge account