Register to continue reading for free
Retail Re-opening: Impacts on the Global Supply Chain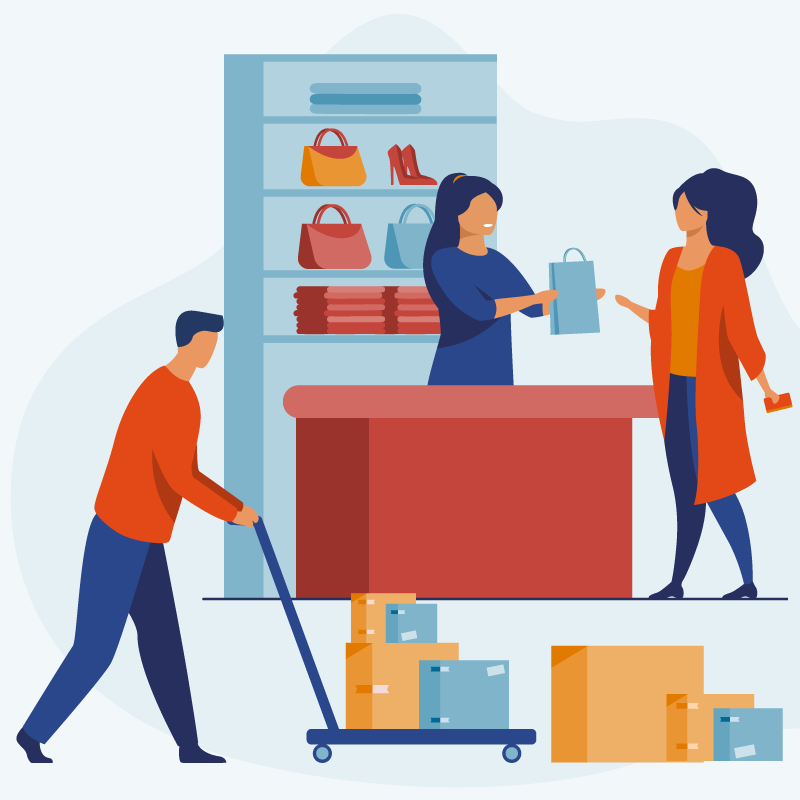 As the world became global the advantages of access to resources, reducing costs, increasing efficiency and universal reach are undeniable. Nevertheless, in a globalized economy not only gains but also risks spread rapidly
With restrictions on travelling and transportation over the fear of the coronavirus spread, the world became vulnerable to the disruption of global supply chains. When planning for the future, brands will continue to promote sales internationally, but the need

for contingency plans, including an increasing connection to local partners will urge.
Produce/Source locally
The risk of supply chain disruption will create incentives for firms to produce or source locally rather than globally or, at least, to have some local alternatives to foreign suppliers. On the supply side, locating production closer to distribution points minimizes the risk of delay in deliveries. On the demand side, to produce or source locally works as a response to the demand for local brands, which is also a trend in the fashion industry.
Have a contingency plan

Flexibility is the key. Brand managers must have a contingency plan regarding sourcing and try not to depend on single-source suppliers. Single source suppliers place an additional weight on inventory to prevent shortages.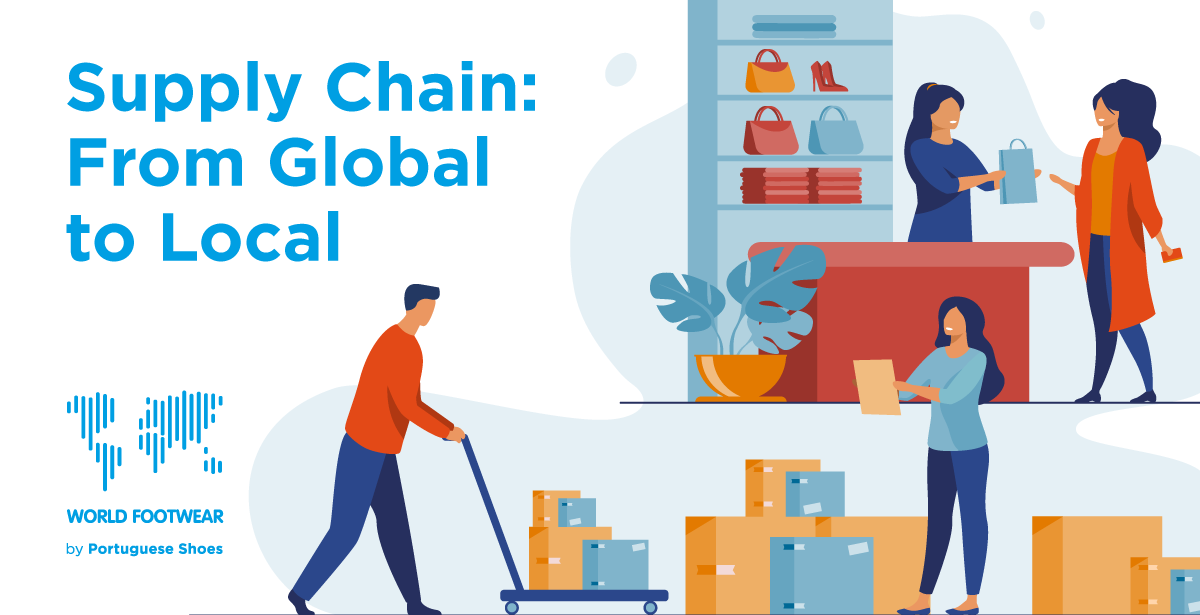 Stay ahead of demand
Now more than ever retailers need to able to anticipate demand shifts more than to react to them. This capacity requires real time data collection and tracking. The trend towards digitization will facilitate this process, allowing firms to collect and treat relevant data, which supports a more quick and customized response to consumer and market demands.
In this new context, the World Footwear prepared a new Guidebook with Business Tips and Health and Safety Recommendations for Brand Managers and Retailers.

About the World Footwear Guidebook for Re-opening Retail
In this new prospect we are all living the World Footwear has prepared a Guidebook to support retailers and brand managers in this prospect by providing
30 business tips and 70 health and safety recommendations
that might be useful in the return to their activities. Trends and Business Tips focus on Inventory; New Shopping Experience; Comfort at Home; Buy Less, Buy Better; Supply Chain: From Global to Local; All Together: Cooperation to Thrive and Digital Presence. Health and Safety Recommendations cover: Re-opening the Store; Access and Circulation in the Store; Social Distancing; Spaces; Individual Protection Measures; Ventilation; Cleaning and Disinfection; Payments; Orders and Mail; Returns, Exchanges and Repairs; Other Considerations in Store; E-commerce and Online Presence and Employees.
You can download the complete report below by logging in or creating a free of charge account