Kering to offer Puma shares to investors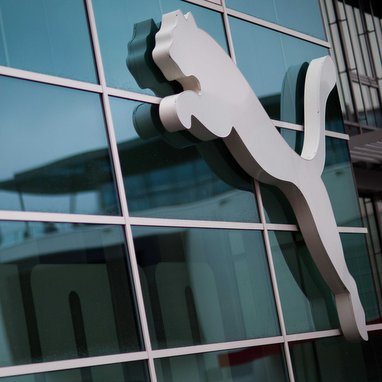 The Paris-based luxury group will offer its shareholders the option of receiving shares in sports brand Puma in place of cash dividends
Kering's Board of Directors unanimously proposed to submit to its shareholders the project to distribute in kind around 70% of Puma shares outstanding, out of the 86.3% currently owned by the group. Post transaction, Kering would retain approximately 16% of Puma shares outstanding. Artémis, which holds 40.9% of Kering's shares, would become a long term strategic shareholder of Puma with an ownership of about 29%. Puma's free float would be increased to approximately 55%.
The contemplated project would enable Kering to reinforce its status as a leading pure player in Luxury with an enhanced, best-in-class profitability. The group's ambition is to continue to "grow and develop its powerful ensemble of Houses in Couture, Leather Goods, Jewellery and Watches, leveraging on its high cash-flow generation and strong financial position".
Upon completion of the envisaged distribution of Puma shares, Kering shareholders would directly benefit from the value creation potential of a world-leading and iconic Sports brand, further enhanced by an increased free float and stock market visibility. According to Kering, Puma's ongoing implementation of the "Forever Faster" transformation plan has started to deliver results with the brand enjoying strong revenue growth momentum and achieving improvement in its profitability. Furthermore, Puma's management team is fully committed to pursue its successful strategy, and continue to deliver the growth and profitability potential of the brand.
François-Henri Pinault, Chairman and CEO of Kering, stated: "The contemplated distribution of Puma shares to our shareholders would be a significant milestone in the history of the Group. Kering would dedicate itself entirely to the development of its Luxury Houses, whose enduring appeal, built on creative audacity and innovativeness, will allow us to continue to gain market share and create value. This operation would enable our shareholders to directly benefit from Puma's future value creation. We are proud to have supported the turnaround of Puma, which now has unrivalled capabilities to take full advantage of the specific dynamics of its global markets and is poised to achieve substantial growth, led by its talented and passionate management team. We have laid strong foundations for a bright future for Puma. The full support of both Artémis, which would become Puma's main shareholder, and Kering, as a significant minority shareholder, reflects a strong confidence in the company's ability to continue to deliver its strategic and financial objectives."