How Puma is transforming soccer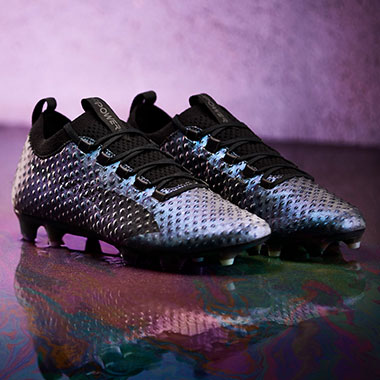 To keep up in the soccer industry, it's necessary to constantly innovate. Puma's new boots, Evopower Vigor 3D, promise to revolutionize the way soccer players shoot
Puma launched recently the Evopower Vigor 3D, the 3rd generation of these type of soccer boots. Older models were already recognized for helping soccer players achieve a higher performance. This new model aims to improve power and accuracy, by improving the "shooting part" of the boot.

To produce boots that achieve better performance it requires thousands of hours of research and testing. Besides, improvements or new models aren't usually revolutionary. And this is exactly what Puma's been doing. Improving, step-by-step.




Making a stand in the highly competitive football industry
The clothing and sportswear company has been investing highly on the soccer market. With millions of fans all over the world, soccer is definitely a "gold rush" for many brands. And as a consequence, brands have to present to the market premium products that satisfy the needs of a demanding audience, that wants to match good design with performance.

In the case of the Evopower Vigor 3D boots, the truly differentiating factor was that Puma embedded small dots in the upper of the boot. These dots will supposedly increase the shot power and accuracy. It might seem like a small thing, but when taken in consideration how competitive soccer is, having a more powerful shot seems like a good promise.

But creating great products isn't enough. Puma has been establishing partnerships with many soccer players, youth academy players and other football fans, to know what are their needs and promote their boots. Sergio Aguero, Hector Bellerin and Antoine Griezemann are examples.