Prada appoints Luigi Preziotti as Design Director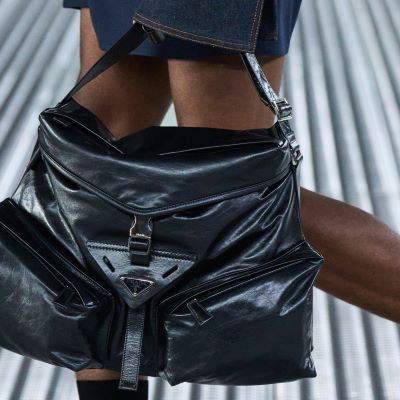 The Italian-based luxury group has appointed Luigi Preziotti as Design Director and also confirmed Dario Vitale in his current role as Miu Miu's Design Director
Following the departure of Fabio Zambardi, who oversaw design at both Prada and Miu Miu for 40 years, the Prada group announced a reshuffle in its design team. Luigi Preziotti, women's design director since he joined the brand in 2022, has been named the Design Director of Prada, while Dario Vitale has been confirmed in his current position as Miu Miu's Design Director.

So, from now on, Preziotti will coordinate with co-creative directors Miuccia Prada and Raf Simons the "development of concepts, fashion shows and activities related to image and identity" of the Prada group, and Vitale will continue to lead the design efforts at Miu Miu, reporting to Miuccia Prada.

These appointments follow a change of leadership, amid consistent reports of strong results across its portfolio of luxury brands. In January, Andrea Guerra joined the group as CEO of the Prada group and Gianfranco D'Attis became the CEO of the Prada brand.

Image Credits: theimpression.com