Prada: 24% drop in revenue and 200% growth in the online business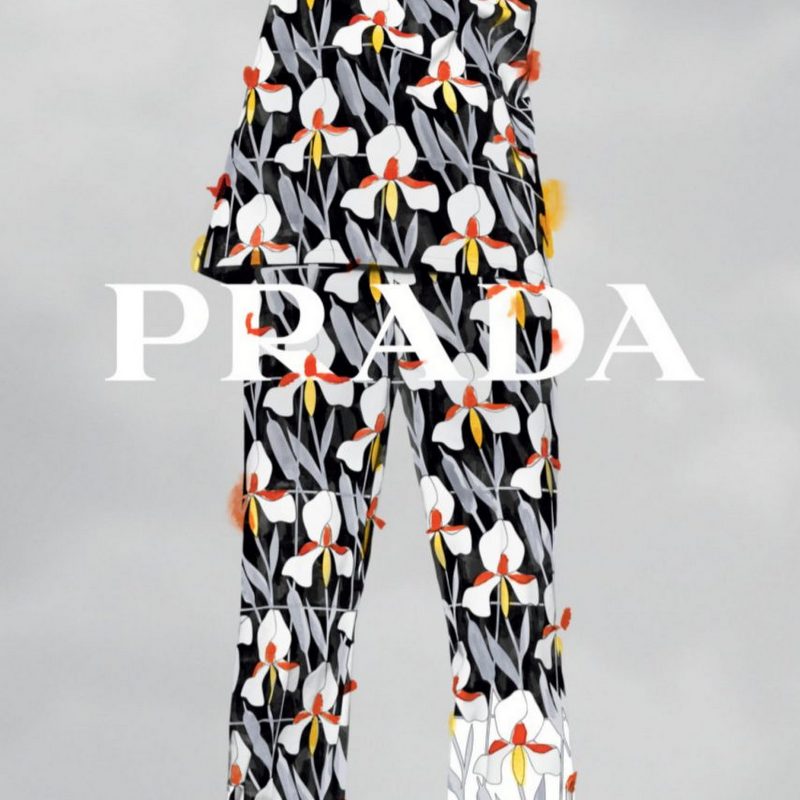 Total net sales for the twelve months ended on the 31st of December 2020 totaled 2.39 billion euros, down by 23.6% at constant exchange rates (down by 24.9% at current exchange rates) compared with approximately 3.18 billion euros in 2019
The contraction at constant exchange rates was 18.2% for the retail channel (-19.8% at current exchange rates) and 49.5% for the wholesale channel (almost equal at current exchange rates).

The retail channel, that started the year with double-digit growth in Europe, the Americas and the Middle East, began to show a decline in February, at the height of the public health emergency in China. Net retail sales for the twelve months in 2020 were down by 18% compared to 2019. The contraction of 32% reported in the first six months of 2020 reduced to -6% in the second half of 2020 compared to the same period of 2019. Net retail sales benefited also from the sharp acceleration in the online sales up by 217% compared to the twelve months ended on the 31st of December 2019. On the whole, the retail channel accounted for 88.5% of the Prada Group's net sales in 2020, versus 82.8% in 2019.
Wholesale sales down by 49% compared to the previous year.
"The pandemic had the greatest effect on the Group's business in the first half of the year, although with different trends across countries. Sales picked up gradually towards the end of the first half of the year, practically everywhere, to the point of full retail recovery in October and December compared to the same months of 2019, despite a new wave of lockdowns, mainly in Europe", the group commented through a statement.

Overall, the Prada Group operated in the twelve months of 2020 with an average of 18% of stores closed (27% in the first half and 9% in the second), which peaked at 70% in April 2020. On the 31st of December 2020, 22% of the stores were still closed due to the pandemic.
Product categories
All product categories showed a decrease in the retail channel compared to the same twelve months of 2019: clothing -11.6% at constant exchange rates (-13.3% at current exchange rates), leather goods -18,6% (-20% at current exchange rates) and footwear -22.7% (-24.5% at current exchange rates). All categories benefited from recovery in the second part of the year. Leather goods have found positive responses from the markets both on the occasion of the launch of new products and when iconic items have been reinterpreted, as was the case for the Re-edition bag. The same dynamics also occurred for the footwear segment, in particular for the newness related to lifestyle collections. The wholesale decrease impacted similarly all the three categories.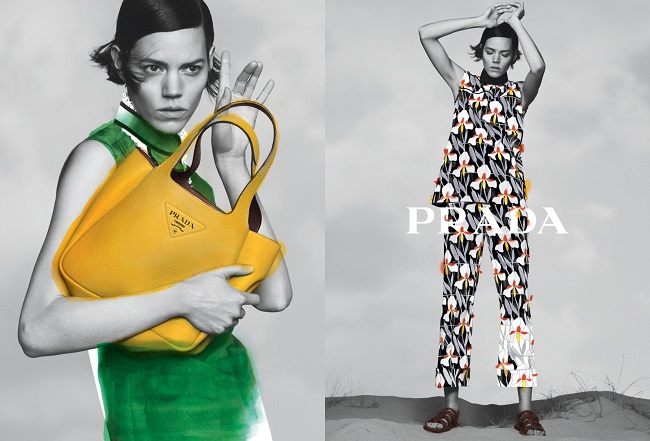 Geographies
Asia Pacific was the first market to suffer the effects of the pandemic, but also the first to show important signs of recovery. Retail net sales for the year were substantially in line with those of 2019 (up by 0.7% at constant exchange rates, down by 1.1% at current exchange rates). During the year they showed significant recovery: in the first half of the year, they posted a decrease of 18.3% at constant exchange rates compared with the first half of 2019, while in the second half of 2020 the showed an increase of 19% at constant exchange rates compared with the same period of 2019. Significant double-digit growth in mainland China, South Korea and Taiwan offset the revenue reduction in other countries, particularly Hong Kong S.A.R. and Macao S.A.R., which were severely impacted by the lack of tourism flows.





In Europe, the effects of repeated, prolonged lockdown periods were aggravated by the restrictions imposed on the movement of individuals, considering the significance of tourism flows for this market. After double-digit growth in January and February, the retail net sales of the region fell considerably, bottoming out between March and June; the annual contraction was 35.1% at constant exchange rates (-36.3% at current exchange rates) compared with 2019. In the first half of 2020 the region posted at constant exchange rates a contraction of 40.7% compared to the same period of 2019, while in the second half of the year the difference compared to the same period of the last year was 30.8%. Furthermore, the results of the European market benefited from the particularly favourable performance of Russia.





The American retail channel, after a double-digit growth until the end of February, experienced a drastic decrease at the time of the outbreak, posting a turnaround in the second half of the year. In America, the sales recovery when the stores reopened was stronger as local customers represent a structurally larger share than do tourists. The 41.9% contraction at constant exchange rate of the first half of 2020 compared with the same period of 2019 shrank to 16.6% on a twelve-month basis (-19.8% at current exchange rates), thanks to a second half with results up by 4.3% compared to the same period of 2019. The decline in the wholesale of this region, although not material for the entire channel, was steeper than in other regions due to the struggles of some department stores.





The Japanese market reported net retail sales down by 28.2% at constant exchange rates compared with the twelve months of 2019 (same contraction at current exchange rates). The lack of tourism flows in Japan and the prolonged shutdowns in Hawaii, Guam and Saipan was partially offset by positive trends in local consumption.





Retail sales in the Middle East area contracted by 11.7% for the year at constant exchange rates (down by 13.6% at current exchange rates), with a double-digit growth in the second half of 2020 (up by 26.5 at constant exchange rates) sustained by local consumers, that was able to offset much of the 43.8% decline of the first six months of 2020.





Image credits: theimpression.com