Prada: sales impacted by the lockdowns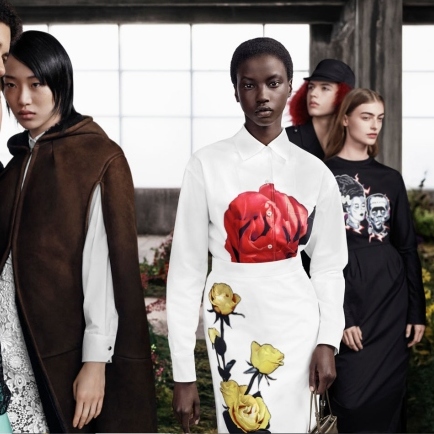 With falling sales across all geographies and after 40% of stores being closed globally from February to May 2020, Patrizio Bertelli, Prada Group CEO said he is confident in growth for the second half of the year
"I am very proud of the commitment and sense of responsibility demonstrated in these circumstances by all our people. The first half of 2020 saw a temporary interruption of our growth trajectory which, in a situation of progressive control of the pandemic, we are confident will gradually resume from the second half of 2020, when our store network will again be fully operational. The excellent response of local consumers after the re-openings, confirms the desirability of our products and the strong relationship with our customers, which has been further strengthened by our continued focus on digital technology. The recent positive trends in all markets, combined with our solid balance sheet and financial position, allow us to look to the future with confidence today", commented Patrizio Bertelli, Prada Group CEO.

Retail Sales
From February to May 2020, the Prada Group operated on average with approximately 40% of stores closed globally, after closures peaked at 70% in April – even the stores which remained open were negatively impacted by restrictions on individual movement. In the weeks following the store re-openings the Prada Group has seen signs of recovery in consumer spending in all geographical areas.

Europe revenue totalled 228 million euros in the period, -41% at constant FX. Strong double-digit growth in January and February was interrupted by the lockdowns; The group has said that there was a very good response to store re-openings from local consumers but still impacted by the lack of tourists;

Asia Pacific revenue was set at 370 million euros, -18% at constant FX. Strong double-digit sales growth since April in Mainland China, while South Korea and Taiwan R.O.C., which didn't experience store closures, showed a consistent double-digit trend throughout the period. Thanks to the contribution of these markets, the entire Asia Pacific region reported double-digit growth in June, despite Hong Kong S.A.R. and Macau S.A.R. still being negatively affected by the lack of travel flows;

America revenue reached 96 million euros, -42% at constant FX. As in Europe, strong double-digit growth in January and February was interrupted by lockdown. Current trading is improving notwithstanding the health emergency still in place and the fact that some stores have not yet reopened;

Japan revenue totalled 113 million euros, -39% at constant FX, with a recovery driven by local consumption;

Middle East revenue stand at 28 million euros, -44% at constant FX, showing mixed trends.

E-commerce direct channel, showing a positive performance in all regions, has achieved a triple-digit growth, even after the lockdowns, supported by continuing investment in Group digital platforms.

The Wholesale channel registered 91 million euros of sales, a meaningful decline of -71% due to the strategic decision to downsize this business in order to focus on the development of the group's retail channel and e-commerce, taken to strictly control all distribution channels to protect brand positioning.