Portuguese footwear industry to invest 600 million euros in the next 8 years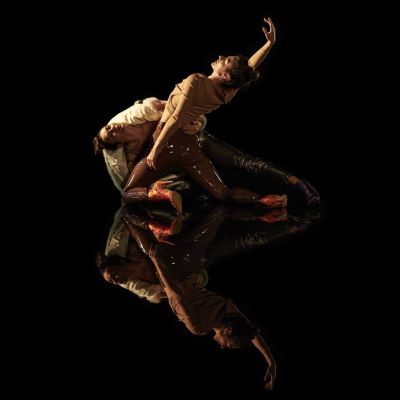 The Portuguese Footwear, Components, Leather Goods Manufacturers' Association (APICCAPS) has unveiled the new Strategic Plan of the Footwear Cluster 2030, setting in motion another decade of growth
"To be the international benchmark of the footwear industry and reinforce the Portuguese exports, combining successfully sophistication and creativity with productive efficiency, based on technological development and management of the international value chain, thus ensuring the future of a national productive basis, sustainable and highly competitive". This is the vision of the Portuguese footwear cluster for 2030.

The new Strategic Plan of the Footwear Cluster 2030 establishes four priorities (Qualification of People and Companies; Sustainable Products and Processes; Flexibility and Quick Response; Strong Presence in the Markets), 24 measures and 113 concrete actions to reposition the sector in the international competitive scene. In the view of the President of APICCAPS, with this "strategic shock", the sector is setting in motion a "new decade of growth".

"This plan is more than a vision, it is a commitment of the sector to strengthen its competitiveness internationally and continue generating value for our country", stressed Luís Onofre. The document also outlines five flagship projects (Digital Academy, Inclusion & Social Responsibility, Green Commitment, Demonstration Centres and Brand Entrepreneurship), intervention areas deemed vital for the sector's progress.

Surgical Market Approach
The Strategic Plan of the Footwear Cluster 2030 has set the potential market of Portuguese footwear at 690 million people, those with annual per capita income of 38 500 US dollars or more. Additionally, based on information available from the World Bank, APICCAPS estimates that 30% of these consumers are located in the US, 21.6% in the EU, 11% in China, 7% in Japan, and 7% in other European countries, with the rest being dispersed throughout the world. To reach this goal, the sector is preparing to invest 600 million years in the next eight years.
Sustainability
The Strategic Plan does not overlook the importance given by society and consumers to the issue of sustainability, which has grown exponentially in the last ten years. For APICCAPS, it is "a subject that we must work with the utmost effort, turning it into one of our essential competitive arguments.




Qualification
Working towards competitiveness also requires finding solutions to address the increase in our production costs and the scarcity of labour: we have to make the scale of national companies compatible with automation processes that reinforce their production efficiency". The sector cannot also "exclude management solutions of the international value chain to enable the reinforcement of competitiveness", so, "within the effort of progression in the value chain undertaken, we will have to reinforce the investment in creativity and branding to position our products", as "it is the solution that guarantees greater strategic independence, and it is hoped that it will represent a growing share of national exports". According to the Chairman of APICCAPS, qualification is "the major imperative".

Portuguese Footwear Industry
Constituted by 1 500 companies that employ approximately 40 thousand people, the footwear sector exports over 95% of its production to 172 countries across five continents. Until September, Portugal exported 61 million pairs of shoes, generating 1 537 million euros, which represents a growth of 22.5%, as compared with the same period last year.







Source and Image Credits: portugueseshoes.pt