MLV Shoes opens its first store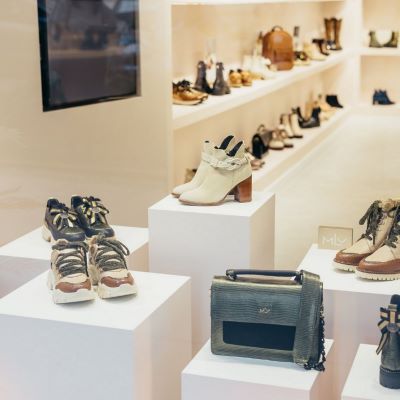 The Portuguese footwear brand opened its first space in Lisbon to showcase the entire catalogue. So far, the brand could only be found online and in multi-brand sales points across the country
Located in number 2A of Avenida Guerra Junqueiro, in Lisbon, the store aims to provide customers with a unique shopping experience, enabling them to get to know each model with their hands, amidst a backdrop of refinement and sophistication. This opening is also proof of the brand's growth overtime.

Founded in the 1960s as a factory that produced men's footwear, MLV Shoes has grown into a women's footwear brand by the hands of the grandson of the founder, Pedro Vieira, who is at the helm of the company since 2000. At that time, Pedro began changing the positioning of the company, while remaining true to the knowledge and passion for the craftsmanship of Portuguese footwear. "During a brainstorming session in 2010, we decided to develop our first models. We subcontracted Portuguese factories in the north to produce our creations", explained Pedro Vieira to NIT. Since then, "the brand's identity has been refined with our ideas, year after year", he added.

Today, MLV Shoes invests in women's shoes that are elegant and exclusive, adorned with details such as bows, stones, sparkles and beads, but also comfortable. The comfort feature is the brand's differentiating point. "The market already had very comfortable shoes, or very stylish ones, but people would take them off after an hour or two. We decided to combine both aspects", pointed out Pedro Vieira.

Source and Image Credits: portugueseshoes.pt