Nigeria's leather industry to generate 1 billion USD by 2025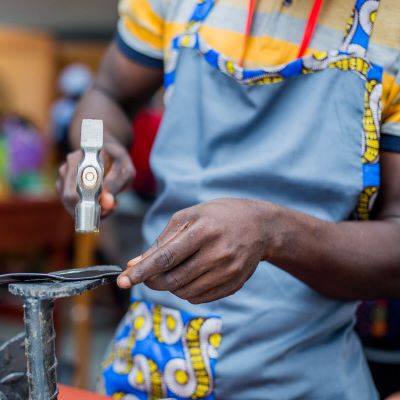 The figure was reminded by Sinmi Olayebi, Programme Lead at My World of Bags, following the recent conclusion of the Kafawa Training Programme, implemented to help drive growth for the leather sector
Launched in October 2021, the Kafawa Training Programme was the result of a partnership between the bag design and corporate accessories brand My World of Bags and the Mastercard Foundation. Its goal was to train and upskill youth with the necessary skills to create and access opportunities in the manufacturing industry to build a generation that views tailoring, production, and manufacturing as dignified and fulfilling.

According to the latestnews.ng, Olayebi stated that the programme had trained over 300 people in manufacturing skills as well as entrepreneurial and business management training. "One of the primary aims of the Kafawa Training Program is to create a pool of extremely skilled hands – professionals and thriving entrepreneurs - who in turn create opportunities for other young and underserved people within their various communities", she added.

In addition, she recalled the launch of Nigeria's Leather and Leather Products Policy Implementation Plan, which is working as a driver for industry players across the leather value chain. "We believe that there are opportunities for producers and skilled hands alike to play a critical role in this development, and simultaneously, reap its benefits", concluded Sinmi Olayebi.

A study carried out by Nigerian Economic Summit Group (NESG) in 2021 had already advanced that the Nigerian leather industry has the potential of not only increasing its earnings by 70% but also generating over than 1 billion US dollars by 2025.

Image Credits: kafawa.com