New Generation: meet Bernardo and Otília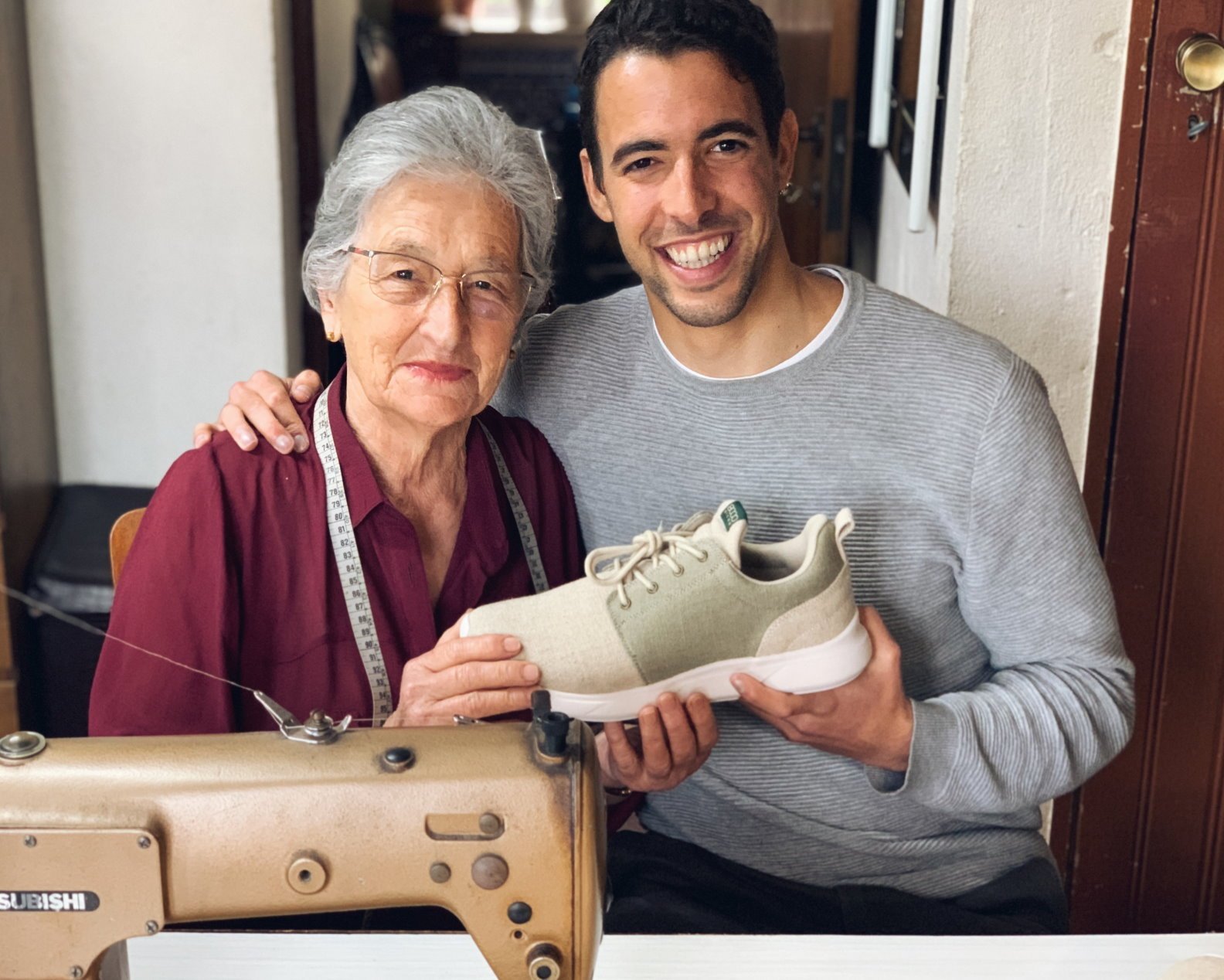 The creation of 8000kicks resembles a film plot: it all began when Bernardo thought about creating a shoe from cannabis leaves. The idea, however, only took shape when he shared it with his grandmother, Otília, who has more than 50 years of experience in the textile sector
How did 8000kicks come about?
Bernardo: The project was born of a jest. It was 5 am, and someone in my group had the idea of producing a cannabis leave shoe. Initially, it had no interest whatsoever, but later I started researching about the topic and ended up asking my grandmother, who has more than 50 years of experience in textiles, for help.



Why did you have your grandmother join the project?
Bernardo: My grandmother is the equivalent of a CTO (Chief Technology Officer). She is the one helping in the development of the fabric and the details of construction. Her experience was crucial to accelerate the development and entry on the market. Without her, I would still be working on the first prototypes.



D. Otília is the grandmother of this project. You have many years of experience in the textile sector. Did you accept right away your grandson' request?
Initially, I was a little angry at my grandson for wanting to enter the world of "drugs". However, he ended up explaining that hemp is a sustainable material, so I helped him.



Was it easy to work with hemp? What challenges does this material pose?
D.Otília: The material was very strong, so strong that my sewing machine couldn't do it. So, right from the beginning, Bernardo took me to the factories to help in the development process and control the quality of the products.

How does your brand distinguish itself in the market?
Bernardo: Our speciality is to produce hemp shoes. The fibre we are developing has already had several interactions from years of lab testing and customer's feedback. Hemp is far superior to other fibres: it is more resistant and ecological and, in this case, it is also waterproof.


What plans do you have for the future of the brand?
Bernardo: Currently, we are launching new models and products, all associated with the hemp fibres we have developed.


What advice would you give to a person starting out in the industry?
Bernardo: The most important advice would be to persevere because things go quite wrong before they go well. In this sense, young people mustn't give up on the first obstacles.


D. Otília, what is the advice that you most often give to young people?
What I say the most to my grandsons, and young people in general, is that they must work hard. Without work, there are no fruits.







Source and Image Credits: portugueseshoes.com