New Generation: meet Alexandra and Susana from Noogmi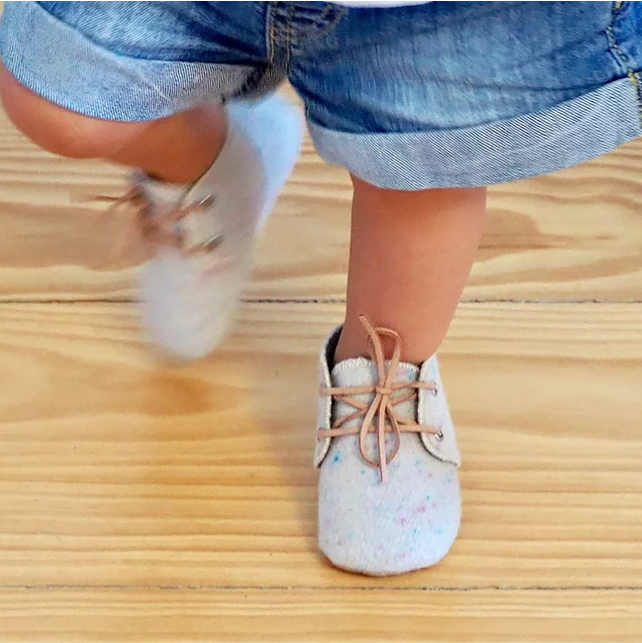 Susana created Noogmi, a brand of shoes for babies she designed for her son using a very Portuguese material: serge. The orders were quick to arrive and Alexandra came on board. Find out about Susana and Alexandra and the new brand Noogmi
How did this project come about?
It was the result of a need to find/innovate the use of socks on babies and to replace them with shoes that let the baby feel comfortable and free, as if they were barefoot.

Was footwear a natural choice?
From the outset. The longer I studied and developed it, the more sense it made.

What were the biggest challenges?
"Finding" a way to make it the way we wanted. National, handmade and not mass-produced.

How does Noogmi differentiate itself in the market?
Noogmi has unique design products in its segment. Beginning with the design, with the raw materials used, such as serge and cork. It was all carefully thought out. It took a long time to share, but we knew each item was an alliance of design and comfort, character and a lot of national tradition.

What plans do you have for the future of the brand? What can we expect?
Just now we are in the middle of the launch of our new outdoor shoe (which has received a lot of praise in Playtime Paris), Mookie Out.
And we are obviously focused on the brand's growth and internationalisation.

What advice would you give a young person starting out in the industry?

If you believe, then don't give up. If you see a mistake, correct it and carry on. And always listen to the customers. They're our best guidance.