MICAM on the road in December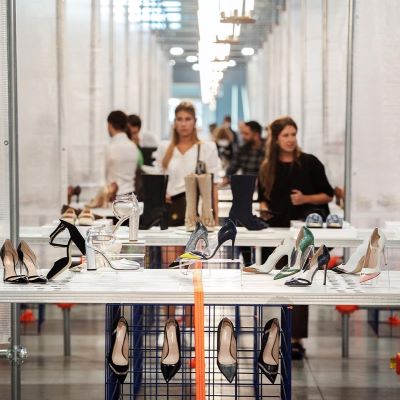 The international footwear trade show is holding three teaser events in Berlin, Seoul, and Brussels in December to anticipate the upcoming edition scheduled for February 2023
The tour, organized in partnership with the Italian Trade Agency, kicked off on the 1st of December, at the Soho House Polit Bureau, in Berlin, with an exhibition of footwear by Emerging Designers. Today, the event arrives at the High Street Italia in Seoul, Korea, and it will end on the 14th, at the Bruxelles Tour & Taxis Orangerie, in Brussels.

The goal is to present some new features of MICAM's next edition, to be held from the 19th through the 22nd of February, at Fieramilano Rho, but also to feel the business mood for the AW season 23/23. "MICAM has always offered dealers all over the world a privileged opportunity to keep up with the latest trends and new developments in footwear", stated MICAM and Assocalzaturifici Chair Giovanna Ceolini.

The locations for the tour were not randomly chosen, as Italian footwear exports to these three markets grew significantly in value in the first half of the year: by 22.4% in the German market, 20.8% in the Korean Market and 29.9% in the Benelux market. "Italy has once again confirmed its position as the EU's biggest footwear manufacturer by far, producing 148.8 million pairs of shoes, making the country the thirteenth biggest producer worldwide. When it comes to exports, Italy ranks eighth in the world, but third in terms of value", pointed out Giovanni Ceolini.

"Exports are of fundamental importance in our industry, and introducing an even broader selection of international buyers to MICAM means multiplying opportunities for trade", she concluded. Overall, in the first semester of the year, Italian exports increased by 24% in value and 13.5% in volume, as compared to the same period of 2021.

Image Credits: themicam.com