MICAM closes with nearly 30 thousand visitors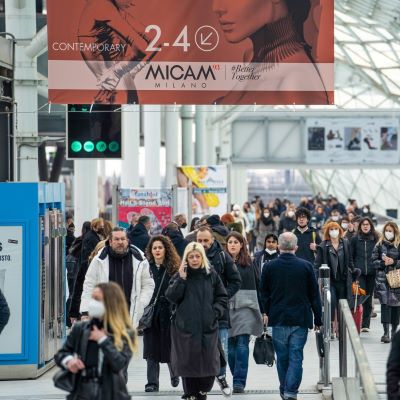 Under the #BetterTogether hashtag, the four trade fairs dedicated to fashion and accessories showcased products of over 1 400 brands, confirming the events as a singular opportunity for networking
From the 11th to the 14th of March, approximately 30 thousand visitors attended the four-trade fairs dedicated to fashion and accessories. In addition to MICAM, held from the 13th to the 15th of March, attendees were able to visit the latest edition of MIPEL, the international event for leather goods and accessories, THE ONE MILANO, the haut-à porter show, and the HOMI Fashion & Jewels Exhibition, the event dedicated to fashion jewellery and accessories, that took place from the 11th to the 14th of March.

The trade fairs displayed products of over 1 400 brands, transforming the Fiera Milano into an "exceptional business" space, opening up networking opportunities for all. Under the #BetterTogether hashtag, the events attempted to show that "it is possible to tackle the difficult international situation successfully", as long as the industry joins forces. The message has regained now a special meaning, with the impacts of the ongoing war between Russia and Ukraine looming on the horizon for some markets.

Thanks to a complete programme of seminars and events, the organization brought to the table subjects of topical interest for the different business sectors, with "particular attention" being "paid to sustainability and slow fashion". Moreover, themes such as digitalization, metaverse and new ways of doing retail, increasingly linked to big data, were also explored.

Image Credits: portugueseshoes.pt