Maria Maleta launches line with ELLEONOR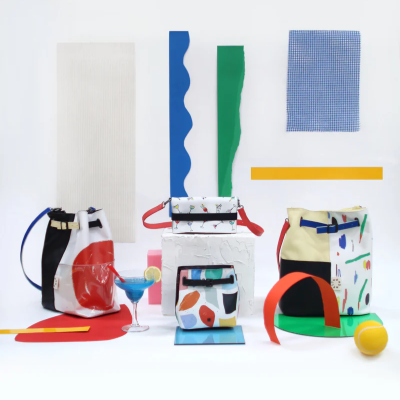 The Portuguese leather bags brand teamed up with the artist Leonor Cunha to launch a colourful and irreverent collection that celebrates the female friendship
"More than a bag… a piece of art to wear on the shoulder or the waist" is the motto of this partnership between Maria Maleta and the Portuguese artist ELLEONOR. The result is "a combination of concepts, the celebration of a female friendship, both at work and life, as well as design", says the brand Maria Maleta in a statement. The two brands crossed paths in 2021 in a common project, and have wished to collaborate since then.

The colourful and irreverent patterns of ELLEONOR are now part of the unique bags produced by Maria Maleta, in São João da Madeira, through a high-quality printing process on natural leather. The collection includes four products, signed by MARIA MALETA x ELLEONOR, and the influence of the multidisciplinary artist on the shoulder and waist models is quite visible.

The collection adopted a shape, the design of a cocktail, as a symbol of friendship between women, which is something already inherent in Maria Maleta's DNA, who has been defending a code, the #SISCODE, to demystify the prejudice in friendship between women.

Source: apiccapts.pt; Image Credits: mariamaleta.com