New Generation: meet André and Teodolinda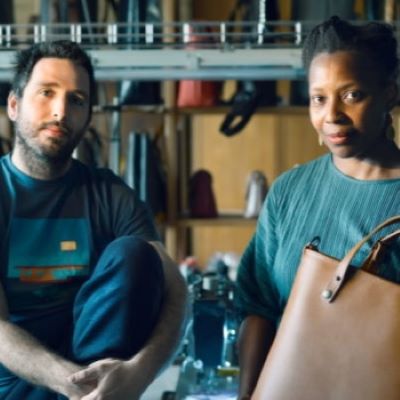 André Rosário and Teodolinda Semedo are the two mentors of PickPocket, a Portuguese brand that reuses materials that are no longer circulating in the leather goods market to make bags, backpacks and wallets
How did PickPocket come about?
Pickpocket was born from several processes of choosing and experimenting with materials regarded as waste to create useful objects, such as every day and personal objects like bags and wallets.





Throughout the process, we have worked with António Santos, one of the founders of Cavalinho, that helped us shorten some of the more time-consuming processes thanks to his experience and competence.





Pickpocket is the result of a brand aimed at an international public with a taste for authorial, handcrafted and urban design.




What features distinguish the brand?
We design and create every product, but reusing raw material waste from industrial surpluses. We are part of a small local economy that seeks the circularity of raw materials.





Some elements our target audience is looking for are the timeless author design for everyday use; proximity to the final consumer; manual manufacture of unique pieces; use of reused materials and production on a sustained scale.



What fascinates you most about the leather goods sector?
The ability to create functional, three-dimensional objects that meet the needs of people who inhabit urban everyday life.




What do you think this new generation entering now into the sector has to offer?
A new vision of final product, but not focused solely and exclusively on this one! The process, aimed at a more sustainable market that explores new raw materials, is increasingly seen as essential.





This generation also invests more in training, which brings greater rigour to product development and brand identity.





In the medium and long term, this bet on the specialization of the workforce can only benefit and project the sector inside and outside the country.




What advice would you give to a young person starting in the industry?
A plan from the ground up aimed at a sustainable product, as it is a glaring trend for the future market. Seek to create a strong identity that distinguishes them from others.








For more information about PickPocket please refer to the brand's website by clicking this

LINK.







Source and Image Credits: apiccaps.pt