Register to continue reading for free
Larger footwear companies are more optimistic about employment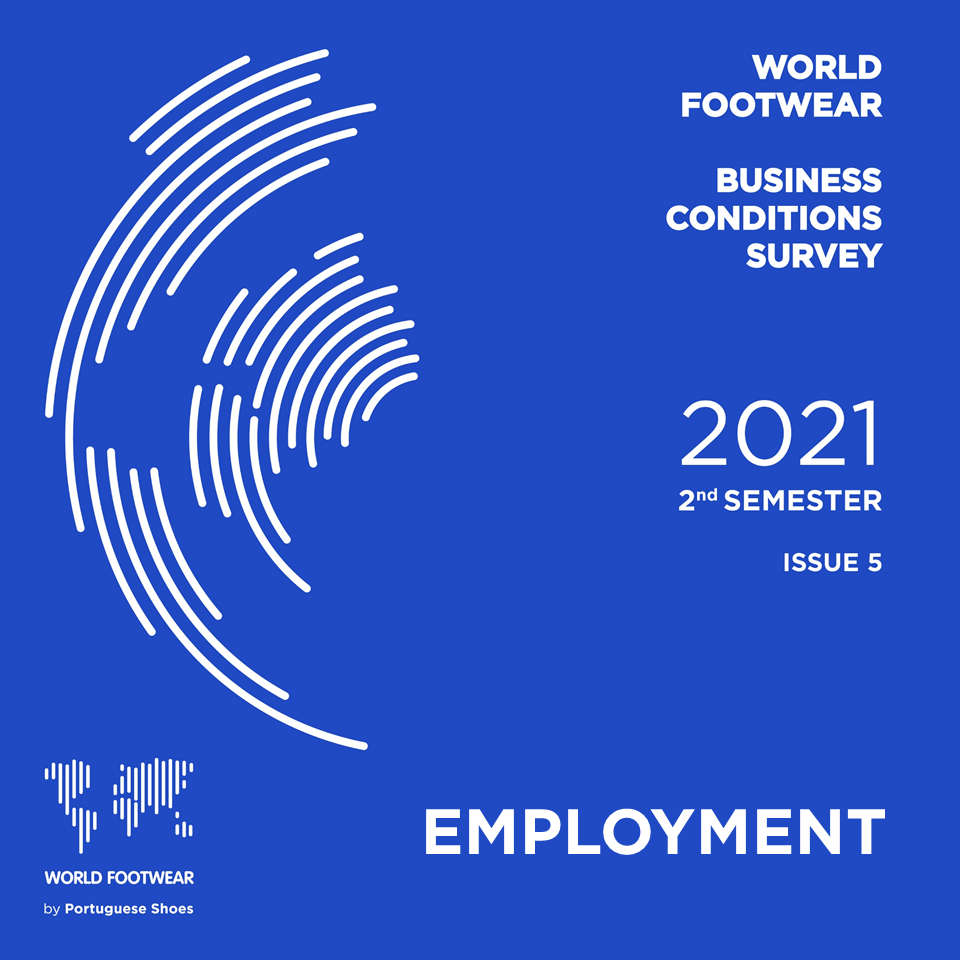 Although COVID-19 is still one of the topics of the moment, most of the experts of the World Footwear Business Conditions Survey believe the coming months will be positive with favourable expectations about the levels of employment in the business
Optimism about the evolution of the footwear business in the coming six months translates into favourable forecasts for employment in the footwear business.

When asked about the perspectives for the evolution of employment in their companies, the percentage of respondents indicating an increase exceeded by 39 percentage points those that expect a fall.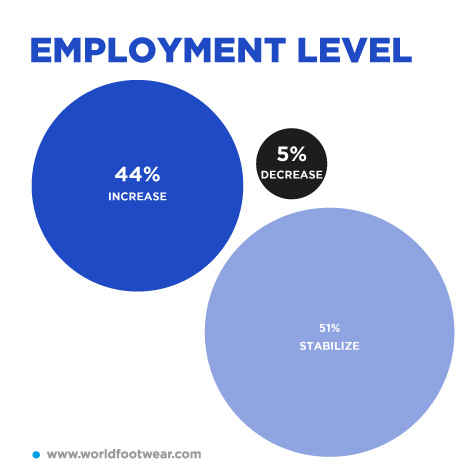 On this issue,
no significant difference exists between Asian and European
businesses, both sharing a strong optimism.
Different expectations from different businesses
Larger organisations, employing more than 50 people, are more optimistic than others.
COVID-19 has changed the way we live, the way we work and the way we buy. The question which remains unanswered relates to the fact that this might be more temporary or more permanent. In any case, it seems the business context has changed. Will the new post-pandemic world mean small companies will face more difficulties? One thing seems certain, new needs appear, or gained importance, with the pandemic: efficiency, productivity, scale for digital communication and ability to respond to new rules - in terms of health and safety matters (driven by the COVID-19 pandemic) but also in terms of sustainability - are all over the table, at the same time, for all companies and it will be crucial factors to determine their future success.

Larger organisations will naturally have more resources (financial, human, etc) to implement the required changes. If one takes as an example, the digital presence of businesses, largest companies will probably be the winners of the situation, given their starting point advantage and their ability to reinforce their online presence.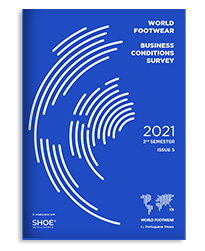 If you are not registered yet, you can log in with a social network or create an account
It is easy, free and quick - and it will allow you to unlock all our Premium contents

Contents
Executive Summary
Business Context
Health of the Business
Employment Level
Prices
Quantity
Difficulties
Types of Footwear
Possible Explanations
Retail Channels
Post-Pandemic Expectations
Footwear Prices to Grow 20% Until 2025
Footwear Business not Expected to be Carbon Neutral by 2050
About the Survey
About the Survey
In 2019 the World Footwear has created the World Footwear' expert panel and is now conducting a Business Conditions Survey every semester.

The objective of the World Footwear Experts Panel Survey is to collect information regarding the current business conditions within the worldwide footwear markets and then to redistribute such information in a way it will provide an accurate overview of the situation of the global footwear industry.

The fifth edition of this online survey was conducted during the month of October 2021. We have obtained 122 valid answers, 43% coming from Europe, 30% from Asia, 13% and 7% from North and South America, respectively, 6% from Africa and 1% from Oceania. Half of respondents are involved in footwear manufacturing (manufacturers) – 31% – or footwear trade and distribution (traders) – 19% – and the other half in other footwear-related activities such as trade associations, consultancy, journalism, etc. (others).







Previous Editions of this Bulletin can be found
HERE