Footwear industry is now more optimistic about the future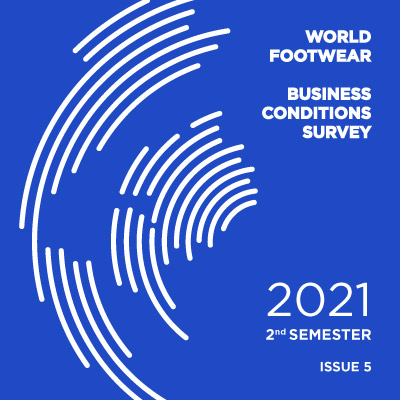 This is the main outcome of the most recent edition of the World Footwear Business Conditions Survey, conducted during the month of October. Today we bring you a summary of some of the main conclusions
After a very difficult year for the business, the most recent statistics for footwear trade show an uplifting picture of recovery in the first semester of 2021. The latest projections of the International Monetary Fund and the World Bank estimate the strongest growth of the world's GDP of the last 80 years in 2021. Obstacles to vaccination and additional COVID-19 waves may, however, create obstacles to economic recovery worldwide.


With all this in mind, the general outlook of this survey is nevertheless optimistic. Most of our panel members believe that, over the next six months, the quantity of footwear sold will increase along with prices, which is a positive evolution in comparison to the perspectives from some months ago. Most of our respondents also expect their businesses to have a strong health in the next months.

The recovery of the demand, together with the supply-chain problems that are affecting the world economy, are pressuring the footwear business. The cost of merchandise or raw materials, as well as human resource problems, are now the main sources of difficulties for the industry, according to our experts, with references to insufficient demand having collapsed.

Asked about the evolution of footwear consumption in 2022, most of our panel members expect moderate growth (between 1.5% and 5%) compared with pre-pandemic levels. Should these forecasts prove accurate, footwear consumption will grow by 3.3% in Oceania, 3.2% in South America, 2.4% in Asia, but only 1.8% in Europe and 1.2% Africa, and fall 3.6% in North America, this year, on average.

Half of our experts do not believe that the footwear business can achieve carbon neutrality by 2050.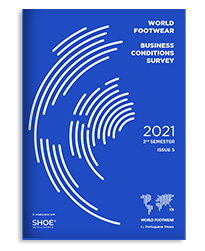 If you are not registered yet, you can log in with a social network or create an account
It is easy, free and quick - and it will allow you to unlock all our Premium contents

Contents
Executive Summary
Business Context
Health of the Business
Employment Level
Prices
Quantity
Difficulties
Types of Footwear
Possible Explanations
Retail Channels
Post-Pandemic Expectations
Footwear Prices to Grow 20% Until 2025
Footwear Business not Expected to be Carbon Neutral by 2050
About the Survey
About the Survey
In 2019 the World Footwear has created the World Footwear' expert panel and is now conducting a Business Conditions Survey every semester.

The objective of the World Footwear Experts Panel Survey is to collect information regarding the current business conditions within the worldwide footwear markets and then to redistribute such information in a way it will provide an accurate overview of the situation of the global footwear industry.

The fifth edition of this online survey was conducted during the month of October 2021. We have obtained 122 valid answers, 43% coming from Europe, 30% from Asia, 13% and 7% from North and South America, respectively, 6% from Africa and 1% from Oceania. Half of respondents are involved in footwear manufacturing (manufacturers) – 31% – or footwear trade and distribution (traders) – 19% – and the other half in other footwear-related activities such as trade associations, consultancy, journalism, etc. (others).

Previous Editions of this Bulletin can be found
HERE