JD Sports doubles profit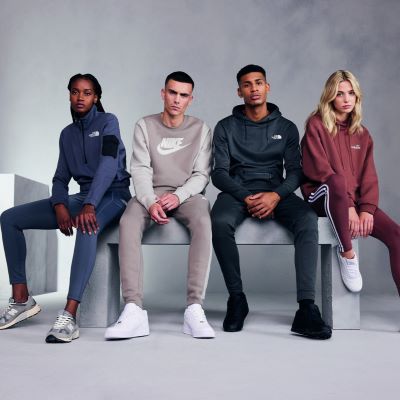 The retailer posted a record profit before tax and exceptional items in fiscal 2022, as well as revenue growth of 38%, year-over-year, reaching 8.56 billion British pounds (9.95 billion euros)
"This was another period of outstanding progress with the Group delivering a record headline profit before tax and exceptional items of £947.2 million (2021: £421.3 million), more than double the previous record of £438.8 million set in the period to 1 February 2020, which was the last completed financial year prior to the COVID-19 pandemic. This result demonstrates our capacity for growth in both existing and new markets, and the strength of our global proposition and consumer engagement in-store and online. We are, as always, indebted to our talented and committed colleagues across our Group and send our thanks for the amazing work they do every day", commented Helen Ashton, Interim Chair.



Full Year Results
In the year ended on the 29th of January, JD Sports reported profit before tax and exceptional items of 947.2 million British pounds (1.10 billion euros), as compared to 421.3 million British pounds (489.9 million euros) in fiscal 2021, and more than doubling the record set in fiscal 2020 (438.8 million British pounds or 510.2 million euros), before the COVID-19 pandemic hit.





The company informed that the acquisitions made over last year – DTLR, Marketing Investment Group and Cosmos - had an impact of 125.6 million British pounds (146.0 million euros) in the final result. Moreover, they have allowed JD Sports to further extend its geographical reach, respectively, in the East Coast market in the US, Central and Eastern Europe, and Greece and Cyprus.





The retailer also posted revenue of 8.56 billion British (9.95 billion euros) pounds over fiscal 2022, which reflects growth of 38%, on a comparable basis to the prior year, highlighting the performances in the UK and Republic of Ireland, but also in the US. Gross margin for the year increased to 49.1% from 48% in fiscal 2021.




Fiscal 2023 Outlook
"Whilst we are encouraged by the resilient nature of the consumer demand in the current year to date, we remain conscious of the headwinds that prevail at this time, including the general global macroeconomic and geopolitical situation". Therefore, the group is anticipating that headline profit before tax and exceptional items for the year ending on the 28th of January 2023 will be in line with the performance just reported.





Meanwhile, the search to recruit a new CEO and a non-Executive Chair is underway.








Image Credits: jdplc.com