Italian Government supports the leather industry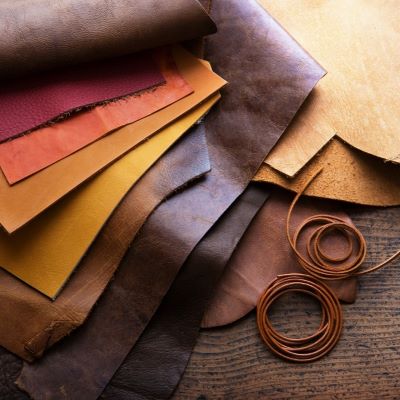 The Minister of Economic Development, Giancarlo Giorgetti, has announced a non-repayable grant of 10 million euros to support the Italian tanning industry
The goal is to support national companies located in the tanning districts with investment projects capable of increasing competitiveness through the introduction of digital production processes and product innovation. "The Italian tanning industry, with its companies spread across various production districts, is an important sector for the production made in Italy, from the footwear sector to the furniture sectors, but also in the automotive sector", stated Giancarlo Giorgetti, the Italian Minister of Economic Development.

To be eligible, projects must comply with the following criteria: total costs between 50 000 euros and 200 000 euros and the inclusion of industrial research or experimental development activities that also guarantee environmental sustainability. The maximum threshold of eligible expenses can rise to 500 000 euros for projects integrated into districts with certain characteristics.

"The MISE (Ministry of Economic Development) supports the sector with non-repayable funds to assist its recuperation which, after the COVID-19 emergency, saw the first signs of recovery in 2021, but that is now facing the increase in prices of raw materials, a problem to which the Government is committed to finding solutions that allow minimizing its impact", added the Italian Minister of Economic Development.
Image Credits: sourcingjournal.com