Italy: footwear revenue increases in 2021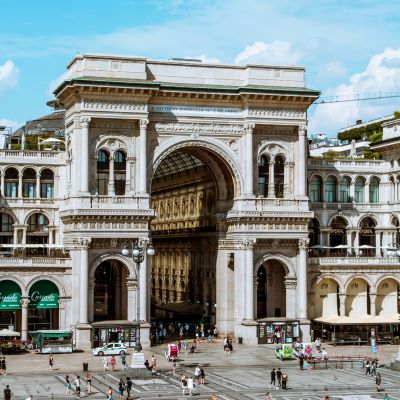 Italian footwear industry should report double-digit recovery in 2021, despite not reaching pre-pandemic levels. Exports remain the main driver of the sector
The projection is the result of a survey carried out in October by Confindustria Moda's research centre among members of the footwear association Assocalzaturifici. Revenue for Italian manufacturers should grow by 16.2% over 2021. However, it is expected to remain about 10 to 15% below the pre-pandemic levels registered in 2019.

Despite a revenue increase of 15.3% in the third quarter of 2021, compared with the first half, the growth momentum slowed down. In the end, from January to September 2021, sales increased by 19.5%, as compared to the last year, with only 34% of the respondents matching or exceeding the levels recorded in the same period of 2019. According to the report, recovery was uneven, and many companies were unable to make up for the losses suffered in the previous year.

Regarding the last quarter of 2021, the panel was expecting a slowdown in recovery thanks to the recent outbreak of the COVID-19 pandemic worldwide, but also due to the rise in raw materials prices and energy costs. The report states that 96% of the respondents expect the increase in raw materials prices to have an impact on their recovery, and there is a similar concern about increased energy costs (80%).

Domestic Consumption
In the first nine months of the current year, Italian household spending on footwear increased in value by 10.5%, generating 3.66 million euros, and by 8.8% in volume, as compared to the same period of last year. Nonetheless, on a comparable basis to 2019, spending dropped by 14.8% in value and by 10.6% in volume.




Exportations
According to the national statists' office, Istat, in the first nine months of 2021, exports increased in value by 17.6%, totalling 7.56 million euros, as compared to the same period last year. In volume, it were sent abroad 147.9 million pairs, reflecting a rise of 16.3%. The average price per exported pair increased by 1.1% to 51.12 euros. On a comparable basis to the same period of 2019, exports were down by 2.7% in value and by 7.0% in volume.





Switzerland was the main destination market for Italian footwear. Exports to the neighbour country increased by 18.8% in value and by 19.7% in volume. It were sold 12.6 million pairs, worth 1.42 million euros.





France came in second. It were sent abroad 27.0 million pairs of shoes, totalling 1.21 million euros, which reflects growth of 24.8% in value and 23.9% in volume, on a comparable basis to the same period last year. Germany ranked third, having purchased 22.8 million pairs of shoes (up by 6.1% in volume) for 770.1 million euros (up by 10.7% in value).





Outside Europe, the US were the fourth main destination for Italian footwear. Sales increased by 37.6% in value, reaching 728.7 million euros, and by 66.7% in volume, as it were exported 12.1 million pairs of shoes. China became the fastest growing export market in value: exports surged by 50.0%, totalling 290.4 million euros. In volume, exports to China rose by 30.7%, reflecting the selling of 1.8 million pairs of shoes.








Image Credits: Alessandro Cavestro on Unsplash