Hermès with acceleration in sales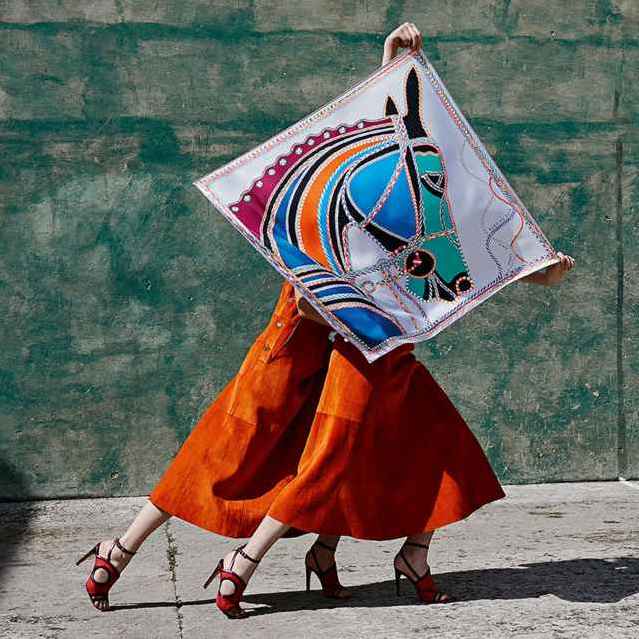 In the first quarter of 2019, the group's consolidated revenue amounted to 1 610 million US dollars, up by 16% at current exchange rates and by 12% at constant exchange rates, thanks to dynamic sales growth in group stores (+13% at constant exchange rates)
Axel Dumas, Executive Chairman of Hermès, commented: "Driven by the success of its collections among all its customers, Hermès achieved an acceleration of its sales over the first quarter, which shows the continuation of a dynamic trend, particularly in China. "
Sales by geographical area
At constant exchange rates and over the first quarter 2019, all geographical areas recorded sustained growth. Asia excluding Japan (+17%) achieved an outstanding performance, with extremely good sales growth driven by mainland China and two-digits growth in all other countries of the area. The group benefited from the success of the store extensions completed in 2018. Hermès is continuing the roll-out of the new digital platform in Asia, launched in China last October. Japan (+10%) posted remarkable growth, despite a high comparison basis and America (+10%) pursued its development. Europe excluding France (+9.5%) achieved a sound performance, driven particularly by the United Kingdom. France (+1%), negatively impacted by events which continued at the start of the year, hosted successfully the 10th Saut Hermès event at the Grand Palais.



Sales by business line
All business lines recorded growth with a remarkable performance of the Ready-to-Wear and Accessories division. The growth of the Leather Goods and Saddlery business line (+12.5%), driven by sustained deliveries at the start of the year and benefitting from a favourable comparison basis, was particularly strong in the first quarter 2019. Development projects continued with the ramp-up of the Manufacture de l'Allan workshop, the launch of the Guyenne and Montereau workshops, which are expected to be completed by 2020, and the announcement of a new workshop in Louviers by 2021. Hermès is continuing to strengthen its territorial roots and the development of employment in France. The Ready-to-Wear and Accessories division (+13%) confirmed its dynamic activity, driven by the success of the ready-to-wear collections, as well as fashion accessories, particularly shoes. The Silk and Textiles business line recorded an increase (+2.5%) with collections that combine diversity of materials with creative design. Perfumes (+3%) posted an increase, driven by the success of Terre d'Hermès, despite a high comparison basis at the beginning of last year following the new fragrance launches, Twilly d'Hermès, and Eau de Citron noir. Un Jardin sur la lagune fragrance was presented in March. The Watches business line (+22%) and Other Hermès business lines (+18%) recorded strong development over the quarter.




Currency fluctuations impact
At the end of March 2019, currency fluctuations represented a positive impact on revenue of 54 million euros.




Outlook
In the medium term, despite growing economic, geopolitical and monetary uncertainties around the world, the group confirms an ambitious goal for revenue growth at constant exchange rates.