Hermès consolidates growth in sales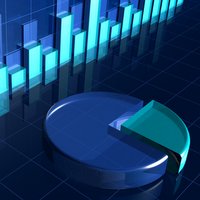 The France-based luxury brand continues with good performance in revenue. The group confirmed its medium-term goal for 2015 with revenue growth at constant exchange rates of 8%.
At the end of September, the group's consolidated revenues reached 3 443 million euros, up by 19%. At constant exchange rates, growth was 9%. Progress in the third quarter remained solid with 15% revenue gowth at current exchanges rates and 8% increase at constant exchange rates, despite challenging environment.

Japan, with revenue growing by 19%, confirmed the excellent performance seen during the first six months of the year. Asia excluding Japan (+5%), which gained from the opening of the Maison Hermès in Shanghai in September 2014, improved in spite of a difficult context in Hong Kong, Macao and to a lesser extent in continental China. Revenue in the America region grew by 7%, and in Europe the increase reached 10%, particularly reflecting the good performance in France and Italy.

A 12% growth in Leather Goods and Saddlery products was sustained by the increase in production capacities at the two new sites in Isère and Charente. In Franche-Comté, a new workshop in Héricourt is now up and running and investments on a second site are ongoing. Dynamic sales were registered in the categories Ready-to-wear and Accessories (+9%), mainly driven by the success of fashion accessories and the latest ready-to-wear collections, and in Perfumes (+6%).

The Silk and Textiles division (+3%) recorded growth despite a challenging context in Greater China and the Watches division was slight down (-2%), penalized by wholesale business on a still difficult market, particularly in Asia excluding Japan. Other Hermès business lines (+12%) continued developing, driven particularly by the success of Gold Jewellery.

The French-based company also confirmed that at the end of September, currency fluctuations were favourable, representing a positive impact of 298 million euros on revenue.

Despite the economic, geopolitical and monetary uncertainties around the world, the group confirmed its medium-term goal for 2015 with revenue growth at constant exchange rates of 8%.