Hermès presents solid growth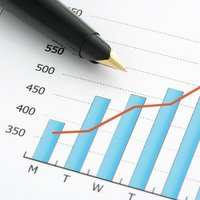 The group's consolidated turnover for the first semester reached 2 299 million euros, an increase of 21% at current exchange rates. Excluding currency impact, the growth amounts to 9%
During the period under analysis, the group's operating income, up by 20%, amounted to 748 million euros (32.5% of sales) and net income reached 483 million euros (21% of sales).

In the first semester, the turnover increased in all regions of the world, with Japan worth of special note, with 20% growth, an excellent performance over the first six months of the year, thanks to its selective distribution network. Asia excluding Japan (+7%) is maintaining its dynamism, despite the difficult context in Hong Kong and Macau. In America turnover was up by 10% and in Europe growth reached +7%.

Growth of the Leather Goods and Saddlery segment (+14%) was remarkable. Its development was supported by the ramp-up of the production capacities of the two new sites that opened in Charente and in Isère in June, as well as by the construction project for two new production units in Franche-Comté.

The Ready-to-wear and Accessories division (+8%) benefited from the success of its latest collections, notably in fashion accessories. The Silk & Textiles business line grew by 5%, and the Perfumes segment improved by 4%. Watches (-1%) declined slightly within a general environment of a downturn in the watchmaking industry.

Operating income grew 20%, totaling 748 million euros compared to €621 million in the first half of 2014. Despite the dilutive impact of currency fluctuations, operational profitability remained high at 32.5% of sales, close to the level reached at the end of June 2014 (32.6% of sales). Group consolidated net income amounted to 483 million euros, representing 21% of sales.

Hermès employed 11 857 people at the end of June 2015, of which 7 164 are based in France.

Despite economic, geopolitical and monetary uncertainties around the world, the Group is maintaining its medium-term objective of increasing the turnover at constant rates in the area of 8%. For 2015, operational profitability should be lower than 2014 (31.5%) owing to the negative impact of currency fluctuations.