Geox names Penélope Cruz as its first-ever brand ambassador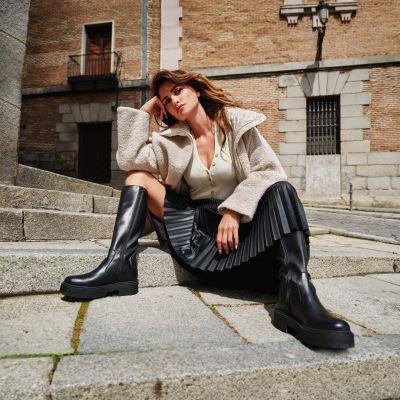 The Spanish actress stars in the Italian brand's advertising campaign for the autumn/winter collection. She has also designed with her sister a capsule collection for spring/summer 2024
The revelation was made during the last Fashion Week held in Milan. The actress has become the brand's first-ever ambassador and will star in Geox's new campaigns to promote its collections. This initiative is part of the brand's marketing strategy to boost its image and increase its market share in the women's segment.

"We are delighted that Penélope Cruz is our first ambassador. She will convey our new brand positioning to the world because she embodies a style evolution which blurs the line between beauty, well-being and comfort — a winning philosophy that has always underpinned our product designs", commented Mario Moretti Polegato, founder and president of the Italian company.

It has also been announced that sisters Penélope and Mónica Cruz have signed a collaboration with Geox to create a capsule collection of clothing and footwear for the spring/summer of 2024, to be launched in February.

With a strong Mediterranean inspiration, "Geox by Penélope and Mónica Cruz" focuses on warm tones such as orange, red and pink. Garments include mackintoshes, anoraks, jackets and lightweight pieces, and footwear, both street and dress, is presented in pastel colours, with buckles and laces in bright colours.

Image Credits: wwd.com