Geox announces full year preliminary results ahead of expectations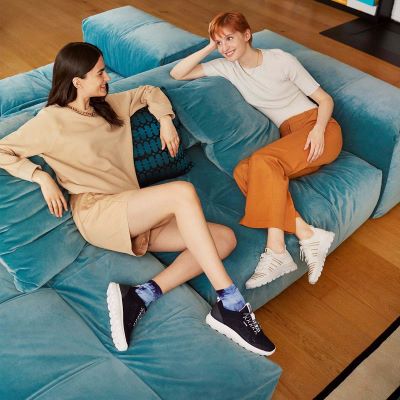 The Italian brand posted a sales growth of 21% in 2022 over the prior year, sustained by double-digit growth on all distribution channels and across all the main regions
"The 2022 preliminary results, despite the challenging environment, highlight a significant improvement on the previous year and are ahead of expectations. Group sales in the year were up 21%, with double-digit growth on all distribution channels and across all the main regions. These results reflect strongly on the "Bigger & Better" 2022-2024 growth phase initiatives of the Strategic Plan, targeting the brand's relaunch, strong investments on product and style, a renewed focus on multi-brand distribution, on digital and on the productivity of both the direct and franchised mono-brand stores", commented Mario Moretti Polegato, Chairman and founder of Geox.

Geox reported that 2022 preliminary consolidated sales reached 735.5 million euros, up by 20.8%, as compared to the previous year, due to the "strong performance across all the main distribution channels".

Distribution Channels
In 2022, the brand's multi-brand store sales, which accounted for 50.2% of total sales, totalled 369.5 million euros, growing by 20.7%, on a comparable basis to the 306.3 million euros registered in 2021. Franchising channel sales increased by 47.4% last year over 2021, amounting to 63.6 million euros, and representing 9% of the group's total sales. Geox noted that this channel "benefited from the gradual reopening of stores, together with the favourable timing of shipments".





The brand's directly-operated store (DOS) sales, accounting for 41% of total sales, amounted to 302.4 million euros, up by 16.5% as compared to 259.5 million euros recorded in the prior year.




Regions
Last year, sales generated in Italy reached 194.8 million euros, increasing by 26.6% over 2021, and went on representing 26.5%o of the brand's total sales. In Europe (comprised of Austria, Benelux, France, Germany, UK, Iberia, Scandinavia, and Switzerland), Geox registered sales of 327.9 million euros in 2022, up by 17.8% as compared to the previous year; here, sales accounted for 44.6% of the group's total revenue. In Eastern European, sales rose by 25.8% year-over-year.





Geox full year sales in North America grew by 12.8%, as compared to 2021, totalling 30.3 million euros. The group noted that the direct stores performed well (up by 20%), but the wholesale channel (up by 2%) "was impacted by the cancellation of a number of orders due to the supply chain difficulties (production and/or shipment delays)".





The Other Countries region recorded sales growth of 21.7%, adding 182.2 million euros to Geox's total revenue. Geox added that in Asia Pacific sales were up by 6% due to the strong fourth quarter performance, largely "offsetting the impacts from the reorganisation in Japan, resulting in the branch's closure and the transfer of the business to a distributor".



Product Categories
In 2022, footwear sales, which accounted for 90% of total sales, increased by 21.2%, reaching 663.0 million euros, and apparel sales, representing the remaining 10% of total sales, grew by 16.9% to 72.5 million euros, on a comparable basis to the previous year.




Fiscal 2023 Outlook
For the current year, Geox is expecting a sales increase of 6% to 8% and a gross margin improvement of approximately 100 to 130 basis points, as compared to 2022.






Image Credits: amica.it