Gardabags announced at the latest edition of Expo Riva Schuh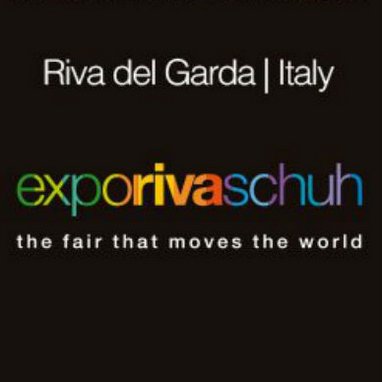 The latest edition of Expo Riva Schuh draw to a close with over 13 000 visitors. New show Gardabags was announced for June's edition

"Expo Riva Schuh has proved itself to be the event with the highest level of internationalisation in this sector", stated Chairman of Riva del Garda Fierecongressi, Roberto Pellegrini, adding: "Our exhibitors have expressed their great satisfaction for the quality of the buyers they have met here in Riva del Garda and that confirms just how high the level of our fair is. Bringing valid visitors to the fair signifies offering concrete business opportunities for the companies, thus giving them a strong incentive to continue exhibiting at Expo Riva Schuh."
The 89th edition of the event saw the participation of a delegation of buyers from 11 countries: Sweden; Norway; Finland; Denmark; Estonia; Romania; Russia; Serbia; Hungary; Croatia and the Ukraine.

"In terms of strategy and positioning, Expo Riva Schuh is perfect for the demands of fast fashion, because we have long since had to do away with barriers between one season and the next", explained Giovanni Laezza, Managing Director of Riva del Garda Fierecongressi, concluding: "More and more mixed purchasing strategies are emerging, in which large orders are integrated into smaller and more repeated productions. Companies have also expanded their product range in order to maintain their market shares, increasingly focusing on the concept of a total look. And so, therefore, our fair is changing, just as the market is changing: the recipe for success, however, is that of being able to respond to the new demands without ever changing your own DNA."

The 90th edition of Expo Riva Schuh in June will witness the inauguration of the very first edition of Gardabags, a completely new project focusing on accessories, designed to provide a concrete response to the ever-increasing demand for the total look.

"The Gardabags project came about from a specific request from the market", explained Carla Costa, Exhibitions Manager for Riva del Garda Fierecongressi, adding: "At the moment there is no other event in Europe for the mid-segment of the accessories market and our project is aimed precisely at filling this gap. An analysis of visitors to reveals that around 20% of buyers who come here to Riva del Garda also purchase bags. With Gardabags we aim to respond to these demands while also attracting other buyers, with the right product offering, that combines Asiatic production with that of Italy, Spain and France. I would like to think that Gardabags could also become a place for young designers and their artisanal products."


The next edition of Expo Riva Schuh will take place between the 16th and the 19th of June 2018. Gardabags will take place in the same dates.