Stable visitor numbers at Expo Riva Schuh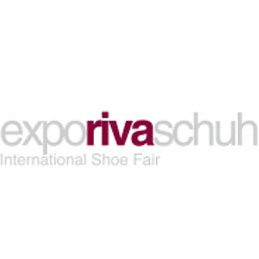 The 87th edition of Expo Riva Schuh, which run from the 14th to the 17th of January, had a total of 13 024 visitors, in line with January 2016 (13 104)
"This edition has reaffirmed the role played by Expo Riva Schuh as the international hub of "sales volume footwear", not only for the quality and quantity of the business", commented the President of Riva del Garda Fierecongressi Roberto Pellegrini, adding: "Expo Riva Schuh is now an important opportunity for exchange, comparison and growth for all operators in the sector. Our fair is backed by a strong identity, which has never changed neither its course nor its positioning and it is precisely this consistency that paid off over time with a high retention rate among both exhibitors and visitors".

Among the pavilions of Expo Riva Schuh, 1 449 exhibitors from more than 40 countries (China, India, Brazil, Portugal, Spain, Indonesia, Pakistan, Hong Kong, Tunisia and Turkey) presented the previews for 2017/2018 autumn/winter over a total area of 32 715 square meters of net exhibition space, viewed by buyers from over 100 countries.

According to the organisers, a delegation of more than 40 buyers from 14 countries took part in the event, with representatives from the main European markets (such as Germany and Sweden), but also from Russia and Eastern Europe (Bulgaria, Croatia, Romania, Russia, Serbia, Slovenia, Ukraine and Hungary), from some Asian emerging markets (Azerbaijan, Iran and Kazakhstan) and Turkey.

"Our internationalization path has been going on for several editions and is one of the strategic assets of the fair, explained Carla Costa, Exhibition Department Manager of Riva del Garda Fierecongressi, who announced a promotional tour of Expo Riva Schuh travelling to the most promising and strategic markets worldwide.

The 88th edition of Expo Riva Schuh will take place from the 10th to the 13th of June 2017, presenting the 2018 spring/summer collections.