Expo Riva Schuh visitors up by 5.5%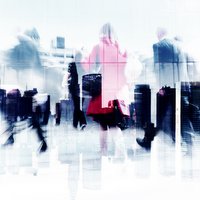 The organizers of the Italian trade fair announced that the recent edition closed with a total of 11 366 visitors, increasing from the total registered last year
According to official numbers released by the organization, a total of 11 366 visitors from more than 100 different countries attended the 84th edition of the show.

1 389 companies from 40 different countries exhibited on an overall net area of 32 740 squared meters with new exhibitors coming from Australia, the UAE, Greece, Singapore and the US. 325 exhibiting companies were Italian.

The seminar held at the opening of the event reflected on "The role of Expo Riva Schuh in the international market", and included a talk entitled Footwear Supply and Demand - Stepping into the future with the presence of Professor Alberto Castro, from the Portuguese Catholic University in Porto and Consultant to APICCAPS - the Portuguese Footwear Association. The talk focused on the various aspects of change in the footwear sector over the next ten years.

The next edition of Expo Riva Schuh, will take place next year, in January from the 16th to the 19th.