Gallery Shoes with steady attendance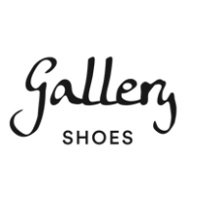 Steady attendance at the last edition of the Gallery Shoes with 9 800 professional visitors. According to organisers, this was an event with a good atmosphere and results despite stormy weather conditions
Ulrike Kähler, Managing Director of the Igedo Company and Project Director of the tradeshow formats in Düsseldorf, is concluding Gallery SHOES on a positive note: "The event attracted an estimated 9 800 professional visitors, a healthy and encouraging figure that would have been even higher were it not for the serious storm situation in the region of North Rhine-Westphalia and large parts of Germany on Sunday afternoon, which caused travel problems and necessary safety measures to be taken on the grounds. As early as Sunday morning there was already a good flow of visitors and the halls of the Areal Böhler were very busy. And the same can be said for the whole of Monday".
The Gallery Shoes event showcased over 550 brands from 20 countries, with a participation ratio of 65% international and 35% national. In the fashionable zones of Gallery Shoes, sneakers in all variations and Western boots were been praised among the biggest trends in this season.

Carl-August Seibel, President of the German Association of the Footwear and Leather Goods Industry, commented on the excellent atmosphere of the event, combined with the large number of visitors and the fair's good scheduling. He continued, adding that another bonus is that the shoes are shown within the context of fashion and the latest trends.
Organisers of the event also mentioned the importance of an increasing integration of fashion, for example with the catwalk in the Premium hall and the line-up of accompanying events including trend views, fashion forecasts, talks and trend zones with partners like TextilWirtschaft, HDS/L, Modeurop, Fashion Trend Pool and – for the first time – OEKO-TEX and SCALERION. All in all, they concluded we witnessed now: "four successful editions of the new shoe fair format for the European shoe industry in Germany, which is meanwhile a firm fixture throughout Europe".

For the reader's reference the upcoming dates of Gallery Shoes are 1st to the 3rd of September 2019 and 8th to the 10th of March 2020.