Gallery in hybrid format in April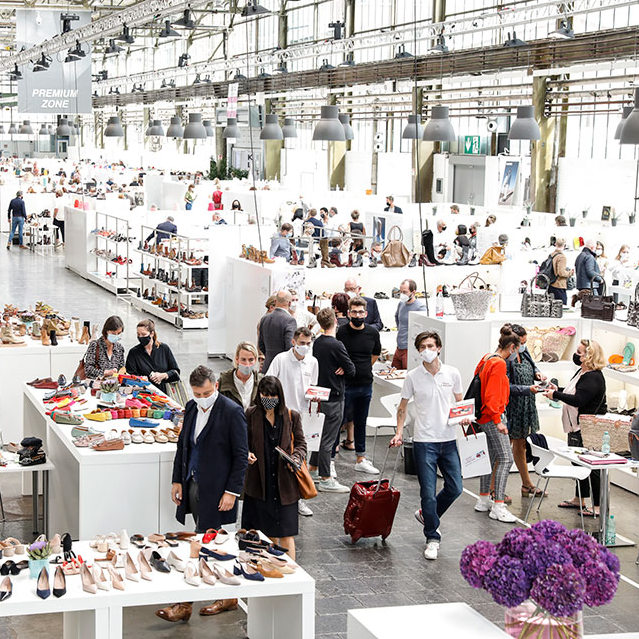 Gallery SHOES & Fashion Industrial Showroom will be taking place from the 18th to the 20th of April 2021 in a concentrated form: as a special edition, spaciously laid out, three-day "Industrial Showroom" at the Areal Böhler in Düsseldorf
"With all its related segments, the fashion and shoe business is of fundamental importance to the local economy. In strict compliance with COVID-specific trade regulations, the responsible administrative bodies and authorities are therefore supporting the organisation of a pared-back special edition of Gallery SHOES & Fashion. The focus here is on providing a safe and protected environment for placing orders", commented Ulrike Kähler, Managing Director of Igedo Company. "Even in the current situation, we are trying our best to offer the full service. The digital experience we gained at the end of January 2021 will be invested in the hybrid format of the upcoming 'Gallery SHOES & Fashion Industrial Showroom'. And the showroom concept will also be incorporated into the virtual edition," Ulrike Kähler added.
The special edition is being planned in a hybrid format, which also makes it accessible to professional visitors across Europe who are currently unable to travel to Düsseldorf. As an extra service, selected digital expert presentations and trend talks will be sent out to registered participants via a separate link before and after the event. An outdoor-only, limited catering offer will also be provided, in line with all mandatory physical distancing guidelines. Those visiting the Areal Böhler in Düsseldorf, will benefit from "generous layout reflected in the planning of the halls": as well as the three-metre-wide aisles, there will also be at least one metre of space between the individual booths. Visitors should arrange fixed appointments with the participating showrooms and brands in advance

Manfred Junkert, General Manager of the HDS/L German Federal Association of the Footwear and Leather Goods Industry, and Prof. Dr Siegfried Jacobs, Deputy General Manager of BTE Handelsverband Textil (the German Textile Trade Association), shared their view of the situation: during these unprecedented times, "the industry urgently needs some semblance of normality in the form of face-to-face meetings and direct contact with new products and collections". They also agree that, as well as being able to order product ranges with later delivery dates, the feeling of being able to resume business again – albeit still with restrictions – is vital from a mental perspective. "Live, face-to-face encounters take communication to a whole new level compared with digital meetings", concluded Manfred Junkert.