Birkenstock files for IPO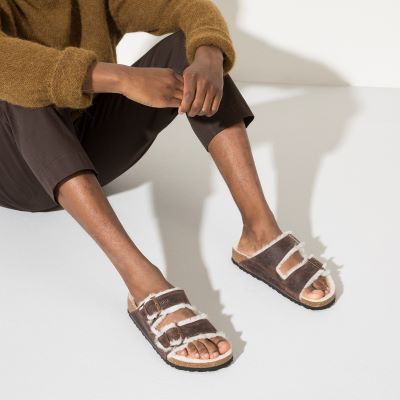 The German footwear brand has filed for an initial public offering with the US Securities and Exchange Commission, revealing its finances for the first time
Birkenstock, which is owned by Louis Vuitton Moët Hennessy-backed private equity firm L Catterton, filed for an initial public offering with the US Securities and Exchange Commission last Tuesday, indicating that it intends to boost its business in the US market. The company plans to list its shares on the New York Stock Exchange under the symbol BIRK, but it is yet unclear when it will reveal its share price or terms of the share sale.

However, the company revealed its finances for the first time. For the fiscal year that ended on the 30th of September, its sales amounted to 1.2 billion euros and its net earnings totalled 187 million euros. In addition, in the first half of the current fiscal year, which ended on the 30th of March, Birkenstock's sales rose by 19% year-over-year to 644.17 million euros and profits fell by 45.3% to 40.21 million euros.

The filing also follows the marketing campaign surrounding the highly successful film "Barbie", in which Margot Robbie wore a pair of pink Birkenstocks, leading to a renewed interest in the brand among fashion enthusiasts. The premium footwear brand, whose roots date to 1774 in Germany, is famous for its footbed, as it hasn't changed it in more than 120 years.

Image Credits: birkenstock.com