Attendance at theMICAM up by 5%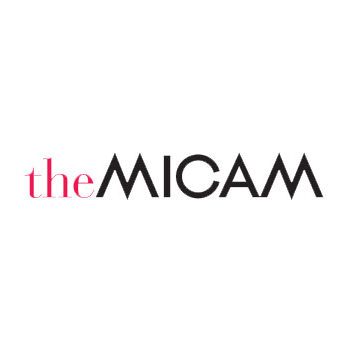 The 83rd edition of the Milan trade show has closed with and attendance of 44 610 visitors
According to the organisers the international footwear show theMICAM closed the doors of its 83rd event at Fiera Milano (Rho) with a certified attendance of 44 610 visitors, up by 5% on the2016 February edition. Of these 26 505 were international visitors (up by 8%) and 18 105 Italian visitors (up by 1.2%).

1 405 exhibitors attended the show, of which 795 were Italian and 610 international.

On the international front, the number of visitors from Russia grew by 18% and from Ukraine, by 20%. Visitors from South grew by 53%. Meanwhile for Europe, numbers from Germany increased by 10% but decreased by 7% for France.

This recent edition of the trade fair was marked by the presence of Fendi, Ferragamo, Gucci, Prada and Tod's, attending the event for the first time, supporting the Italian manufacturing and the young designers at the show, in a new exhibition layout.

"We're closing an historic edition of theMICAM. Now more than ever before, theMICAM confirms its status as the global footwear market's touchstone event and the most prestigious showcase for the revival of Italian-made goods," declared Assocalzaturifici president, Annarita Pilotti. "We fulfilled a dream this year, not only by accomplishing a new exhibition design, which is now even more glamorous and functional, but also by creating deep-rooted synergy with fashion players, which has enabled us to take a crucial step towards a new era".

"Italian footwear companies employ 77 thousand people, but are still experiencing some difficulty and deserve more attention from the government", commented Pilotti adding: "We are therefore calling for Italian manufacturing to be added to the expenditure items of the budget laws and for it to be recognised as a strategic asset of the Country's economy, thrugh the establishment of a major industrial policy".

theMICAM will continue on its Dantean path next Autumn with the 84th edition of the international footwear show, with the theme Seduction.

The next event is scheduled to take place from the 17th to the 20th September 2017 back at Fiera Milano (Rho).