theMICAM closes with cautious optimism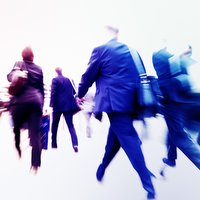 The latest edition of the footwear trade fair held in Milan attracted 32 112 visitors. Attendance down by 3.8%

theMICAM, which took place between the 15th and the 18th of February in Milan, had a total of 32 112 visitors, a 3.8% decrease from the presentation of the Autumn / Winter collections in 2014, which last year took place in March.

Out of this total of visitors, 15 697 came from outside Italy, a decrease of 10.8% from last year's number of foreigner visitors (17 606).

In this recent edition of the fair, collections of 1 516 exhibitors were presented (629 of which were non-Italian) distributed by several pavilions of the Fiera Milano Rho.

"theMICAM has once again demonstrated its capacity to attract the most important players on the international scene and to be a key event for footwear fashion trends, thanks in part to the debut this season of runway shows, which strengthened the fashion and glamour aspects of the fair", stated Cleto Sagripanti, theMICAM President, adding: "Positive signals came from the Italian buyers who visited the event to finalise orders: Italian visitors exceeded non-Italian ones this year, for the first time since September 2011. The markets in Russia and the surrounding area were clearly in difficulty, with a sharp drop in Russian and Ukrainian visitors, falling almost by half. Beyond the numbers, a message of cautious optimism was conveyed by theMICAM and its 1 516 exhibitors, who continue to value this event and confirm their trust with every new edition."

According to the organization, important delegations from South East Asia and an increase in visitors from Spain (the country with the highest number of theMICAM visitors) and Portugal must be highlighted. The difficulties in some international markets, and the overlap with other fashion events are some of reasons that might explain the drop in total visitors. "The priority for theMICAM and Assocalzaturifici will be to work together with the other trade fairs and the main fashion events towards harmonising the international calendar", it can be read on a press released issued on the last day of the fair.

The next edition of theMICAM will take place from the 1st to the 4th of September.