Amazon posts profit in the first quarter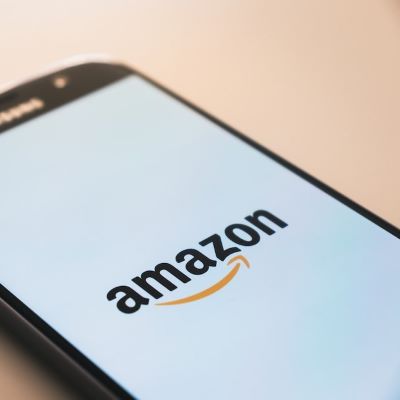 The Seattle-based online retail giant reported a first quarter 2023 net income of 3.2 billion US dollars, as compared to a net loss of 3.8 billion US dollars in the same period last year
"There's a lot to like about how our teams are delivering for customers, particularly amidst an uncertain economy," stated Andy Jassy, Amazon's CEO. "Our Stores business is continuing to improve the cost to serve in our fulfilment network while increasing the speed with which we get products into the hands of customers. Our Advertising business continues to deliver robust growth (…) and, while our AWS business navigates companies spending more cautiously in this macro environment, we continue to prioritize building long-term customer relationships both by helping customers save money and enabling them to more easily leverage technologies like Large Language Models and Generative AI", he added.

First Quarter Results
In the first quarter of the current fiscal year, Amazon's total net sales increased by 9%, reaching 127.4 billion US dollars, on a comparable basis to net sales of 116.4 billion US dollars in the same period of fiscal 2022. Excluding the 2.4 billion US dollars unfavourable impact from year-over-year changes in foreign exchange rates, net sales increased by 11% year-over-year.





The company further reported that while sales in the North America segment rose by 11% in the first quarter of 2023 to 77.9 billion US dollars, international sales were only up by 1% to 29.1 billion US dollars, as compared to a similar period in the previous year. AWS segment sales added 21.4 billion US dollars to the total revenue, up by 16% from the first quarter of 2022.





The company's operating income also grew to 4.8 billion US dollars in the first quarter of 2023, on a comparable basis to the operating income of 3.7 billion US dollars recorded in a similar period last year.





In the three months to the 31st of March, Amazon's net income amounted to 3.2 billion US dollars, or 0.31 US dollars per diluted share, as compared to the net loss of 3.8 billion US dollars, or 0.38 US dollars, reported in the same months of 2022.



Second Quarter Guidance
For the second quarter of the current financial year, the online retailer is expecting net sales to reach between 127.0 billion US dollars and 133.0 billion US dollars, growing by between 5% and 10%, as compared to the second quarter of the prior year. Operating income is anticipated at between 2.0 billion US dollars and 5.5 billion US dollars, from 3.3 billion US dollars in the same period of 2022.






Image Credits: Christian Wiediger on Unsplash