Aldo: first fashion company certified as climate neutral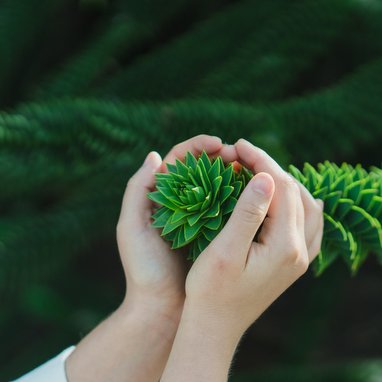 South Pole, a developer of climate action projects, certified the Also Group as climate neutral, making makes Aldo the first fashion footwear and accessories company in the world to be certified in this area
"The Aldo group is driven by one purpose: we are on a journey to create a world of love, confidence and belonging. This is what motivates us to make positive change in the world that goes beyond our brands, products and the services we sell", commented David Bensadoun, CEO of the Aldo group, adding: "We recognize the impact our industry has on global climate change and are motivated to attack this problem head-on. We still have work to do, but we strongly believe that a low-carbon future is possible and are committed to doing our part by going climate neutral today. Our goal is to make it easy for our customers to stay fashionable and to choose good."

"We applaud the Aldo group for its steadfast commitment to reducing the environmental impact of its business and working to create a sustainable society", said Renat Heuberger, CEO and Co-Founder of South Pole.
Among others, the Canada-based company is responsible for initiatives such as:
• A sustainable campus (recycling and composting facilities, plastic water-bottle free, electric vehicle charging stations, carpooling incentives, discounted public transit, and many more);
• Smarter and more sustainable packaging (made from certified materials with post-consumer recycled content that is recyclable and easy to disassemble);
• Prioritization of low-carbon shipping methods (69% less air freight for product transportation since 2013);
• Improving the environmental performance of the footwear and leather industries by working with the Sustainable Apparel Coalition and the Leather Working Group;
• An independent global ethics hotline (www.aldogroup.com/ethics.htm);
• Community days and paid hours to volunteer for all office associates around the world;
• A commitment to diversity & inclusion, with a focus on female leadership. Today, 68% of the ALDO Group leaders are women (manager and up);
• An innovative wellness program encouraging associates to stay fit, eat healthy and reduce stress (on-site gym, mindfulness classes, chair massage services, nutritionist-approved meals, etc.);
• Work/life integration policies in offices (telecommuting guides, flex hours, summer Fridays, subsidized daycare, fresh take-out meals, etc.).


The start of a journey
Back in 2013, the Aldo group calculated its carbon footprint and set itself a baseline for improvement. Since then, the company has been working on enhancement of the energy efficiency of its offices and corporate stores, resulting in a 33% reduction of its greenhouse gases in only five years. To achieve it the company decided to convert store lighting to 100% LED technology, implementing Energy Management Systems (EMS) that control lighting and ventilation and sourcing renewable energy. The Aldo group also implemented organization-wide initiatives to reduce business travel and product transport emissions. To offset the remainder of its non-avoidable emissions, the Aldo group purchases Renewable Energy Certificates (RECs) from wind farms located in regions where its corporate stores are located and invests in high-quality carbon credits that support low-impact, small hydroelectric projects in its top sourcing countries. These projects, in turn, create jobs locally and support the transition to a low-carbon economy. As a result global sustainability solutions provider South Pole certified the Aldo group's climate neutrality and confirmed that the company is successfully offsetting its Scope 1 and Scope 2 emissions as well as a portion of its Scope 3 indirect emissions related to the company's business travel.


About Aldo
The Aldo group has 3 000 points of sale in over 100 countries around the world. The organization operates under two signature brands, Aldo and Call It Spring, and a multi-brand retail concept, GLOBO.