adidas & Under Armour reach settlement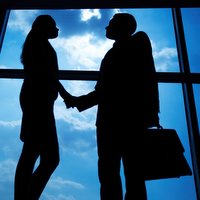 The two sportswear giants have come to an agreement in a Patent Infringement Suit filed by the Germany-based company against the American brand and its subsidiary MapMyFitness
Back in 2014 after Under Armour acquired fitness technology platform MapMyFitness, adidas filed a suit in the US District Court alleging that several of the company's fitness training and tracker devices infringed on its patents.

At the time the Germany-based company claimed it "had been injured" by Under Armour and MapMyFitness' alleged infringement of its patents and, and as such would be "entitled to recover damages adequate to compensate it."

Claiming the patents in adidas' suit were never patentable Under Armour filed a petition leter in 2015 with the US Patent and Trademark Office (USPTO) for a trial proceeding to review the patentability of a previously filed and granted patent.

Early this month Under Armour and adidas filed a joint motion to terminate the case in the USPTO while adidas' civil suit was dismissed in the Delaware court.

After two years of litigation the two parts come to a settlement. Under Armour and MapMyFitness will continue to utilize their fitness-related technologies previously claimed to be infringing on adidas patents. Under Armour and MapMyFitness will pay an undisclosed amount for the usage.