Under Armour launches connected fitness product portfolio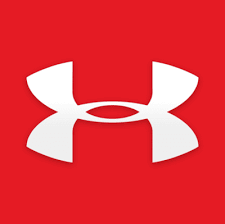 The US-based company announced its first connected fitness system, which includes a HealthBox Powered by the app UA Record and the brand's first smart shoes
Under Armour unveiled the brand's first-ever Connected Fitness product portfolio and launched a new UA Record app experience. The state-of-the-art line of devices includes UA HealthBox, the world's first Connected Fitness system, UA SpeedForm Gemini 2 Record Equipped, the brand's first smart shoe (tracking and storing data including time and date, duration, distance, and splits), a sport band packed with advanced technologies in an adaptive form-fitting design and two models of wireless headphones. The entire line of Connected Fitness products is powered exclusively by UA Record, a health and fitness platform available for download on the App Store and the Google Play store.

"For 20 years, Under Armour has changed the way athletes dress and now we will change the way athletes live", said Kevin Plank, Founder and CEO, Under Armour, adding: "Combining the world's largest health and fitness community with the game-changing connectivity of UA HealthBox and UA Record, we are taking Connected Fitness to another level. With the HealthBox suite of products being introduced, athletes will be empowered with the information to make better decisions and ultimately enrich their lives in a way that's never been done before."

The entire line of products is available for pre-order now on UA.com and HTC.com.

Under Armour also announced strategic partnerships with two leading global brands: HTC and HARMAN International Industries.

"We know through our family of world-class athletes, trainers, and more than 160 million community members that what can be accomplished during your workouts can easily be undone in everyday life. The future of health and fitness is a holistic view of data from these four core health and fitness pillars", stated Robin Thurston, Chief Digital Officer, Under Armour, adding: "Under Armour is now actively and seamlessly capturing this essential information with our new Connected Fitness System and applications to improve the way you live".