21st Edition of the UITIC Congress: innovation as a pathway to sustainability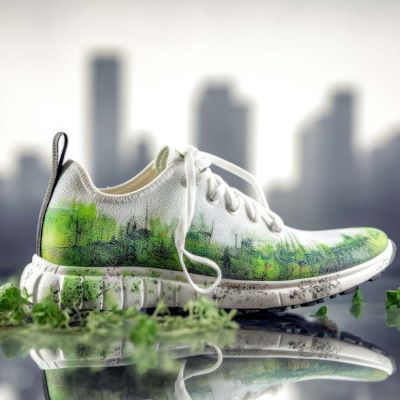 Key stakeholders in the footwear industry will come together between the 20th to the 22nd of September, in Milan, to discuss how innovative solutions can ensure a more sustainable future
"Innovation and sustainable development have sometimes been considered as two antagonistic principles; they must now be fully associated to ensure the viability of the company. In this context, neglecting sustainable innovation when creating products, services and equipment would be a mistake that could lead to turning one's back on the future", reads the start of UITIC Congress's programme.

Therefore, as anticipated, the upcoming edition of the International Congress of Technical Footwear (UITIC), to be held from the 20th to the 22nd of September, will focus on innovation and sustainability, shedding light on different angles related to the subject. Thanks to the contribution of producers, suppliers, researchers, institutions and associations from all over the world, participants will learn about several innovative solutions that better respond to growing consumers' needs, in terms of new design paradigms, materials or the creation of products with a lower environmental impact.

Attention will also be paid to tools and methods that allow us to measure that very same environmental impact, something that the National Association of Italian Manufacturers of Footwear, Leather Goods, and Tanning Technologies (ASSOMAC), one of the organizers of the Congress, has been working on.

"Sustainability can no longer be just a statement of principle, we need tools and evaluation methodologies so that we can intervene on the basis of information and data for the next productivity frontier", said the Association in a statement. ASSOMAC already developed a Green Label, which allows machinery manufacturing companies to voluntarily certify the CO2 footprint of the machine during the operating cycle, and is now defining the Recyclability Index at the end of life, "to completely close the life cycle of an entire process as well as of the product".

Additionally, the last day will highlight the urgency of integrating sustainability in all dimensions of a company's structure and how this can actually be a source of competitiveness and attractiveness.

For more information about the event, which is being organized by the International Union of Shoe Industry Technicians (UITIC), with the support of the National Association of Italian Manufacturers of Footwear, Leather Goods, and Tanning Technologies (ASSOMAC) and the Messe Frankfurt Italia,
please refer to its official website
.
Image Credits: sustainabilityservices.eurofins.com/