adidas reports second quarter results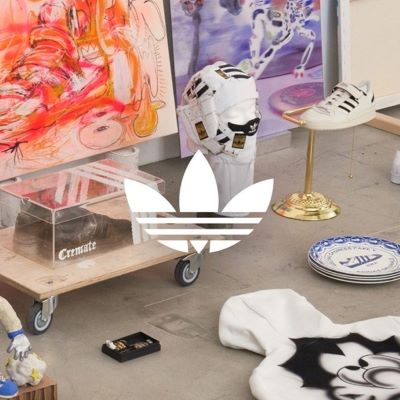 The company reported growth flat in the second quarter and first half of 2023, but added that is seeing some improvement in its performance, also due to the sale of Yeezy inventory
"We are happy with the way the second quarter developed. The core adidas business was slightly better than we expected. Although we still have too much slow-moving inventory in the market, sell-through has been improving. We also saw gross margin in our core business improving strongly compared to the first quarter. The operating profit of 176 million euros was substantially higher than our initial plans. The sale of the first part of the Yeezy inventory did of course help both our top and bottom line in the quarter", commented adidas CEO Bjørn Gulden.

Second Quarter Results
In the second quarter of fiscal 2023, the company's currency-neutral revenue was flat from the same period of last year, despite having already benefited from the first sale of some Yeezy inventory, In euro terms, it decreased in this quarter by 5% year-on-year to 5.34 billion euros.





The German-based company reported that its currency-neutral sales in wholesale declined by 10% in the second quarter of the current fiscal year, as compared to the same quarter of 2022, due to the company's efforts to reduce high inventory levels, and despite double-digit growth in Greater China and Latin America. Meanwhile, its direct-to-consumer revenue rose by 16% against a similar period in the prior year, driven by a strong performance of the e-commerce channel, as well as its own retail stores.





By geography, adidas' currency-neutral sales in North America were down by 16% in the three months to the end of June, on a comparable basis to a similar period of last year - thanks to elevated inventory levels in the market and, in response, significantly reduced sell-in. On the other hand, in Greater China, currency-neutral sales increased by 16%, in Asia-Pacific by 7%, and in Latin America by 30%, as compared to the same quarter of 2022. In the EMEA region, owever, currency-neutral sales were down slightly by 1% year-over-year.





In the second quarter of the current fiscal year, the company's gross margin widened by 0.6 percentage points to 50.9% from 50.3% in the same period a year ago, "mainly driven by price increases the company has implemented as well as by improved channel mix". However, at the same time, "higher supply chain costs and unfavourable currency movements continued to strongly weigh on the gross margin development".





The sportswear company's operating profit totalled 176 million euros in the second quarter of 2023, as compared to 392 million euros in a similar period of the previous year, with the sale of Yeezy products impacting it positively by an incremental amount of around 150 million euros. Moreover, in the three months to the 30th of June, adidas' net income from continuing operations was 96 million euros, on a comparable basis to 360 million euros in the same quarter of the prior year.



First Half Results
In the first semester of the current year, adidas' currency-neutral revenue remained stable against the prior-year period, while in euro terms declined by 3% to 10.6 billion euros, as compared to the first half of 2022.





The company's gross margin contracted by 2.3 percentage points to 47.9% in the first half of 2023 from the same period of last year, but there was an improvement between the first and the second quarter, "partly driven by better sell-through and improving discounting levels".





In the six months to the end of June, adidas' net income from continuing operations amounted to 73 million euros, as compared to 671 million euros in a similar period of the previous year.








Image Credits: news.adidas.com