Vietnamese footwear exports plunge in September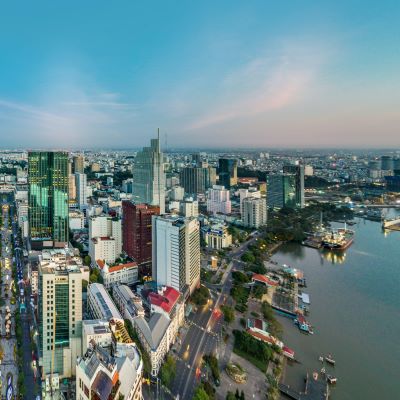 Data from the Vietnamese Ministry of Industry and Trade indicates that footwear exports have decreased by 44.2% to 678.4 million US dollars, on a comparable basis to similar month in 2020
According to the same source, in the period under analysis, handbag exports have also declined by 48% to 116 million US dollars.
Despite September figures, the industry still reports an overall positive growth due to the momentum of the first half of the year. Altogether, in the first nine months of 2021, the value of footwear exports surpassed 13.3 billion US dollars, up by nearly 10% on a comparable basis to the same period last year. Handbag exports, in turn, decreased by 3.8% to 2.24 billion US dollars, as compared to similar period in 2020. According to the Vietnam Leather, Footwear and Handbag Association (Lefaso), the US remains the biggest destination for Vietnamese footwear and handbags exports, accounting for 41% and 44% of the total, respectively. The European Union comes next, importing 23% and 22% of footwear and handbags in Vietnamese production.

As Duong Le from Lefaso told the World Footwear last night: "During June-Sept, Vietnam was facing prolonged social distancing measures due to serious diffusion of COVID-19 pandemic by Delta variant. More than 800 000 peoples were infected and 21 000 died during that period, especially in southern area surrounding Ho chi Minh City, where about 70% of Vietnam's footwear production is concentrated. Almost 80% number of manufactures were closed, totally or reduced production to 30-50%. On top of that, they have faced lack of containers and high shipping cost. All these mixed together made exports of footwear lunged in September by more than 40%. Thanks to high export value during the 1st half of 2021, the accumulated value for the nine months still managed to present positive growth. From begging of October, with COVID-19 infections gradually slowing down, things started to improve. Footwear production by mid of October has come back at 70-80% of Vietnam's normal production".

Although the situation has been improving, Lefaso recommends that leather and footwear companies reduce costs and take advantage of support policies by creating favourable conditions in line with the safety protocols prescribed by the Ministry of Health to attract workers back. The association also advices businesses to make good use of incentives under the free trade agreements in vigour, especially the CPTPP and the EVFTA.

Image credits: Peter Nguyen on Unsplash