New Balance launches new platform for running shoes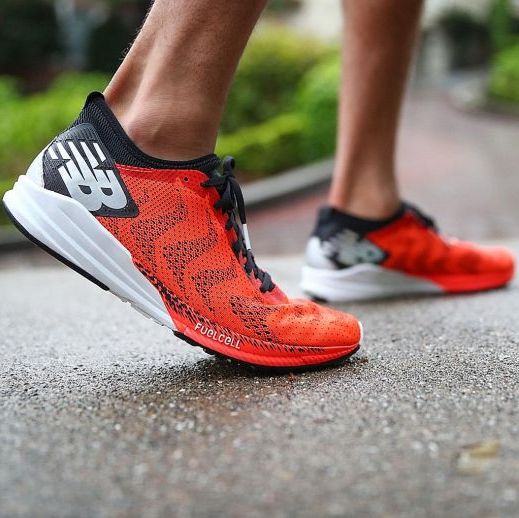 Coming in summer 2019, the global athletic player New Balance will launch a reimagined product platform, called FuelCell, that is built to power up run
The design team at New Balance said it wanted to slow things down, to speed athletes up – taking the time to micro-analyze every 1/10th of a second of an athlete's biomechanics. The idea is that if New Balance looked at everything in minute detail (data, form, shape, efficiency, custom fit, etc.) and by addressing every aspect, the sum of it all will make the athlete faster.

The result is the FuelCell platform and the first shoe will launch on Global Running Day, on the 5th of June 2019 with the FuelCell Rebel. New iterations will continue throughout the fall. The FuelCell line will range in price from 100 US dollars for the FuelCell Echo to 200 US dollars for the FuelCell 5280.

The new FuelCell formulation technology was created by the New Balance Innovation Design Studio with the goal that it would be used by athletes everywhere to make their fast even faster. The new FuelCell line features the highest rebound properties of any New Balance performance foam and features four performance models: FuelCell 5280, FuelCell Rebel, FuelCell Propel and FuelCell Echo.

According to New Balance: "The FuelCell platform is designed for victory and provides speed when a runner needs it most. Runners looking for premium technology and speed, built smarter, can turn to the FuelCell line to fire up their run and help improve performance". FuelCell technology will be used in New Balance footwear from running, basketball and tennis.