Chinese court orders New Balance to pay fine over trademark breach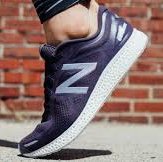 A Chinese appeal court has ruled against the US sportswear brand for trademark infringements and ordered it to pay five million yuan as compensation to a Chinese company
Local news agency Xinhua reported the update and confirmed an earlier ruling against the US sports shoe maker's use of a Chinese language trademark.

China has been the center of a various disputes over trademarks and intellectual property, with worldwide known brands such as Apple, Walt Disney Co and Jaguar Land Rover all in recent court cases.

New Balance is concerned that the ruling could mean a poor precedent and admits to be disappointed with the decision, while it considers to appeal.