Havaianas and Inditex team up for the summer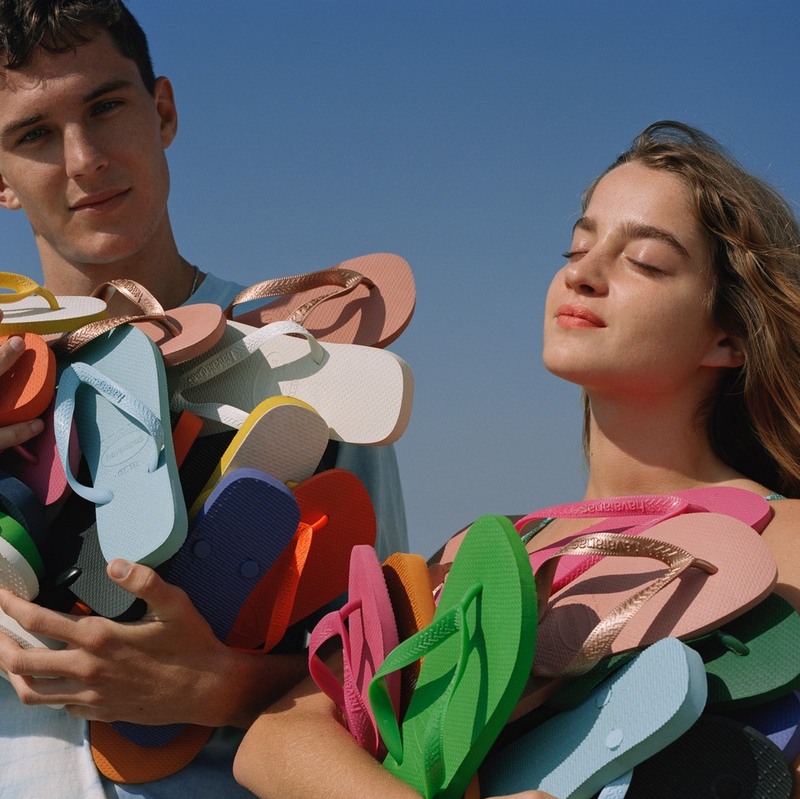 Spanish-based Inditex group is setting a partnership with Havaianas, the famous flip-flop brand owned by Grupo Alpargatas, in a multi-brand collaboration with its young fashion labels Pull&Bear and Stradivarius
The Inditex group has teamed up with leading flip-flop brand Havaianas which will result in a collection of several styles to be launched during Spring/Summer 2019 completing the Stradivarius and Pull&Bear's collections.

A black monochrome sandal and three multicoloured versions (with estimated selling price below 20 euros) will be added to Stradivarius' summer proposals, while Pull&Bear will launch a larger Havaianas range comprising a unisex and a women's collection. With a colour palette ranging from classic tones such as blue, black and dark green to more feminine shades including hot pink and baby blue, all sandals will feature Havaianas' logo and will retail for 15.90 euros.

As part of the agreement, Inditex customers will be able to shop Havaianas sandals at a lower price than usual, as prices for the label's flip flops range based on their collection, print and design.
Benefits are well known for both labels. With the sandals available to purchase in Stradivarius and Pull&Bear stores (both in offline and online channels) the Brazilian brand's distribution network will increase, boosting its international reputation. At the same time, Inditex will take advantage of a broader footwear offering while having its name associated with an iconic footwear brand.
Havaianas is owned by Alpargatas, which closed the year 2018 with revenues of 3.9 billion reais (roughly 900 million euros), up 4.9% on the previous year. The Brazilian company recently appointed Scott Ziegler as head of retailer in the EMEA (Europe, Middle East, Africa) region. where the Inditex group is based.