Alpargatas: poor performance in 2017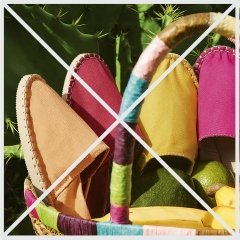 The Brazil-based footwear manufacturer has reported net revenue of 3.7 billion reais (1.15 billion US dollars) in 2017, a decrease of 8.2% compared to the previous year
In the fourth quarter of 2017 Alpargatas' performance was different from the other quarters of the year, with increasing net revenue (+3.5%) and a total of 8.8 million pairs of sandals sold. This performance was mainly driven by the evolution in the revenue generated by brands Mizuno and Osklen.

Growth was registered across all segments. Net revenue for the domestic business (Brazil) reached 836.8 million of Brazilian reais (259.6 million UIS dollars), growing 1.1% from similar period in 2016.

However, this didn't prevent the occurrence of a poor year for Alpargatas. The drop in revenue occurred across all business segments, with bad performances in both domestic and overseas market.

Domestic revenue, generated with the business in Brazil, was down by 8.3% compared to the previous year. Representing 64.9% in the total revenue generated by the Alpargatas business this was the main driver of the overall drop. But the performance was negative across all business segments with a -14% decline in the Argentina.

The Brazil-based footwear manufacturer has reported total net revenue of 3.7 billion reais (1.15 billion US dollars) in 2017, a decrease of 8.2% compared to the previous year.