Puma signs sponsorship deal with WMBA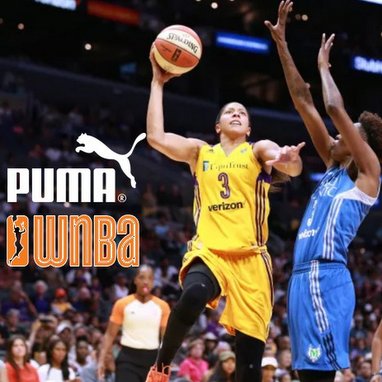 After 20 years of absence from the basketball scene, Puma is back and ready to challenge the dominating brands in the field: Nike, adidas and Under Armour
On the 27th of July the WNBA (Women's National Basketball Association (Women's National Basketball Association) announced a partnership with the lifestyle brand. The deal is Puma's first with a professional sports league and will allow the brand to have a league-wide sponsorship for footwear. And, as official sponsor, Puma will be able to use the league's trademarks and show WNBA players in the brand's official uniforms.

The partnership made its debut during the WNBA All-Star Weekend that took place in Minneapolis last Saturday (July 28th) and saw Dallas Wings guard Skylar Diggins-Smith wearing the brand-new Puma Clyde Court Disrupt, the first basketball sneakers Puma has launched in a long time. Commenting on the collaboration, Diggins-Smith commented: "Puma not only has foresight, they are fearless trailblazers that walk the walk alongside their partners. I'm proud to be part of a family and a brand that supports the WNBA and all the strength, independence, athleticism, individuality and feminism we represent."

Moreover, the brand has recently named American rapper Jay-Z creative director of its basketball operations and, other than the whole WNBA league, it has managed to sign several individual endorsement deals with NBA players including Deandre Ayton, Marvin Bagley III and Terry Rozier.

Overall, this seems to indicate that Puma is trying to make its way back into the basketball world and might be soon ready to compete with the brands currently dominating the scene.